NASA releases 450,000 gallons of water in a matter of moments during their seventh and final water flow test at LC-39B in support of the upcoming Artemis / SLS launch.
Read More
---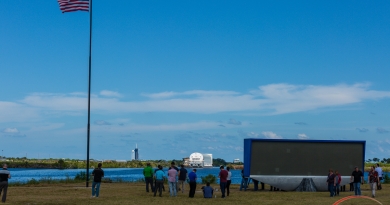 A mock-up of the Space Launch Systems (SLS) core stage arrived at Kennedy Space Center today via the Pegasus barge for a month of testing inside the VAB.
Read More
---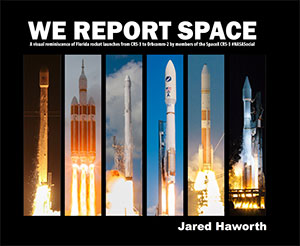 The Book
Stunning, full color photo book covering every east coast launch spanning 2014-2015, including the first-ever powered landing of a SpaceX Falcon 9 rocket.
More Info