NASA's Artemis I Mission On Hold Pending Scrub Review
---
Kennedy Space Center, FL. - Scrub. This morning, August 29, 2022, NASA made the call to postpone the highly anticipated Artemis mission to the Moon. The countdown clock held at 40 minutes due to an issue with core stage engine #3, and the call to scrub came shortly into the opening of the two hour launch window.
The engine, previously used in a number of Space Shuttle flights, was not cooling down to the required temperature prior to launch, potentially resulting in a hazardous situation when the cryogenically cooled propellent would make contact with it.
Artemis's Mission Management Team will meet Tuesday afternoon, August 30, to review findings and make recommendations on whether to proceed during Friday's launch window, however, no new announced launch date has been officially selected at this time.
---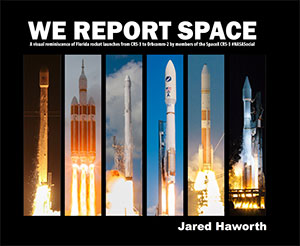 The Book
Stunning, full color photo book covering every east coast launch spanning 2014-2015, including the first-ever powered landing of a SpaceX Falcon 9 rocket.
More Info