Having arrived at the L2 point, the James Web Space Telescope aims for the stars.
Read More
---
"NASA's Day of Remembrance is an opportunity to honor members of the NASA family who lost their lives in our shared endeavor to advance exploration and discovery for the good of all humanity," NASA Administrator Bill Nelson.
Read More
SpaceX delivers a payload of micro- and nano-satellites to a heliosynchronous orbit from Cape Canaveral.
Read More
---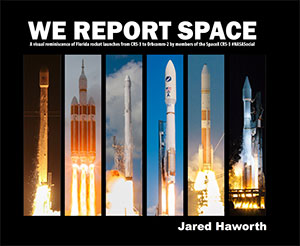 The Book
Stunning, full color photo book covering every east coast launch spanning 2014-2015, including the first-ever powered landing of a SpaceX Falcon 9 rocket.
More Info