The Space and Missile Systems Center (SMC), in partnership with the National Reconnaissance Office (NRO), awarded a sole source, five-year, $1.18 billion Firm-Fixed-Price (FFP) modification of the Delta IV Heavy contract (FA8811-19-C-0002), saving $455 million.
Read More
---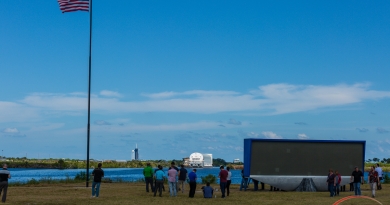 A mock-up of the Space Launch Systems (SLS) core stage arrived at Kennedy Space Center today via the Pegasus barge for a month of testing inside the VAB.
Read More
---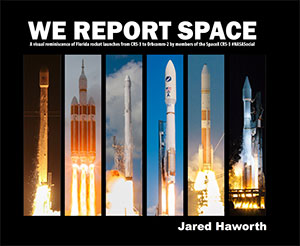 The Book
Stunning, full color photo book covering every east coast launch spanning 2014-2015, including the first-ever powered landing of a SpaceX Falcon 9 rocket.
More Info