NASA Launch Director Charlie Blackwell-Thompson waves off the second attempt on September 3 due to ongoing hydrogen leak issues.
Read More
---
Monday's launch attempt was scrubbed during an unplanned hold, near the opening of the launch window.
Read More
A figurative look inside Artemis I's Orion capsule, to see what's being carried to Lunar Orbit on Monday's mission.
Read More
---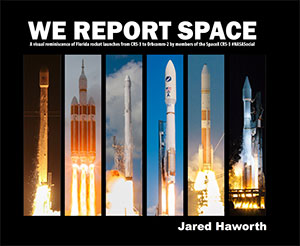 The Book
Stunning, full color photo book covering every east coast launch spanning 2014-2015, including the first-ever powered landing of a SpaceX Falcon 9 rocket.
More Info