The narrow strip of land sandwiched between the Banana River and Atlantic Ocean has hosted a military presence for 80 years. Volunteer historian Roger McCormick shares stories from Naval Air Station Banana River / Patrick Air Force Base.
Read More
---
SpaceX's Starlink-6 mission marks the 7th time a dedicated set of Starlink satellites have been sent to orbit.
Read More
---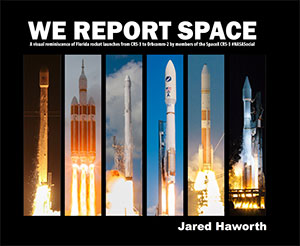 The Book
Stunning, full color photo book covering every east coast launch spanning 2014-2015, including the first-ever powered landing of a SpaceX Falcon 9 rocket.
More Info