NASA & SpaceX's latest Commercial Crew mission (Crew-3) has launched to the ISS, carrying a crew of four, including three first-time astronauts.
Read More
---
"The earliest possible opportunity for NASA's SpaceX Crew-3 launch is 9:51 p.m. EST Monday, Nov. 8, if mission teams do not pursue Crew-2 return on Sunday, Nov. 7 or Monday. Nov. 8." - NASA
Read More
---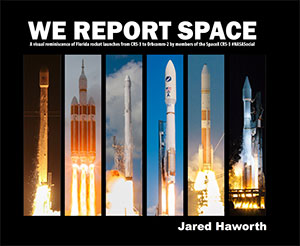 The Book
Stunning, full color photo book covering every east coast launch spanning 2014-2015, including the first-ever powered landing of a SpaceX Falcon 9 rocket.
More Info