On August 16, 2019, officials from KSC, CCAFS, and Northrup Grumman held a ribbon-cutting ceremony to announce the signing of an agreement to use Highbay 2 at the VAB.
Read More
---
Cape Canaveral Air Force Station saw two launches just 34 hours apart this week. While this used to be commonplace at Cape Canaveral, it has not happened in eighteen years. 1985.
Read More
---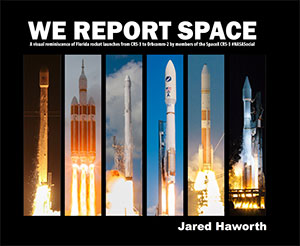 The Book
Stunning, full color photo book covering every east coast launch spanning 2014-2015, including the first-ever powered landing of a SpaceX Falcon 9 rocket.
More Info