Boeing's Starliner spacecraft becomes the first crew-capable capsule to perform a land-based landing on US soil.
Read More
---
In the pre-dawn hours of November 21, 2019, the first Boeing Starliner capsule rolled out from C3PF towards Launch Complex 41 to be stacked atop an Atlas V N-2-2 rocket in advance of a planned December 17, 2019 liftoff.
Read More
---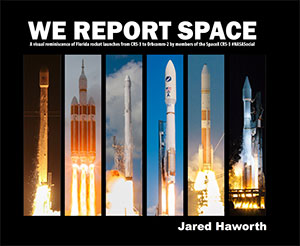 The Book
Stunning, full color photo book covering every east coast launch spanning 2014-2015, including the first-ever powered landing of a SpaceX Falcon 9 rocket.
More Info