SpaceX Delivers 4th Operational Crew Rotation to ISS
---
Kennedy Space Center, FL. – Liftoff! At 3:52 a.m. EDT on Wednesday, April 27, 2022, the Crew-4 mission lit the skies of Florida's Space Coast sending the Dragon capsule named Freedom into the early morning from Launch Complex 39A.
The Crew-4 flight consists of NASA astronauts: Mission Commander Kjell Lindgren, Pilot Bob Hines, and Mission Specialist Jessica Watkins as well as European Space Agency (ESA) Mission Specialist Samantha Cristoforetti.
This NASA mission is the fourth dedicated International Space Station (ISS) crew to fly on a SpaceX Crew Dragon capsule and the fifth SpaceX flight with NASA astronauts that include the Demo-2 test flight in 2020 to the ISS. The Crew 4 mission was delayed several days due to recovery weather of the Axiom-1 mission that prevented undocking from the ISS.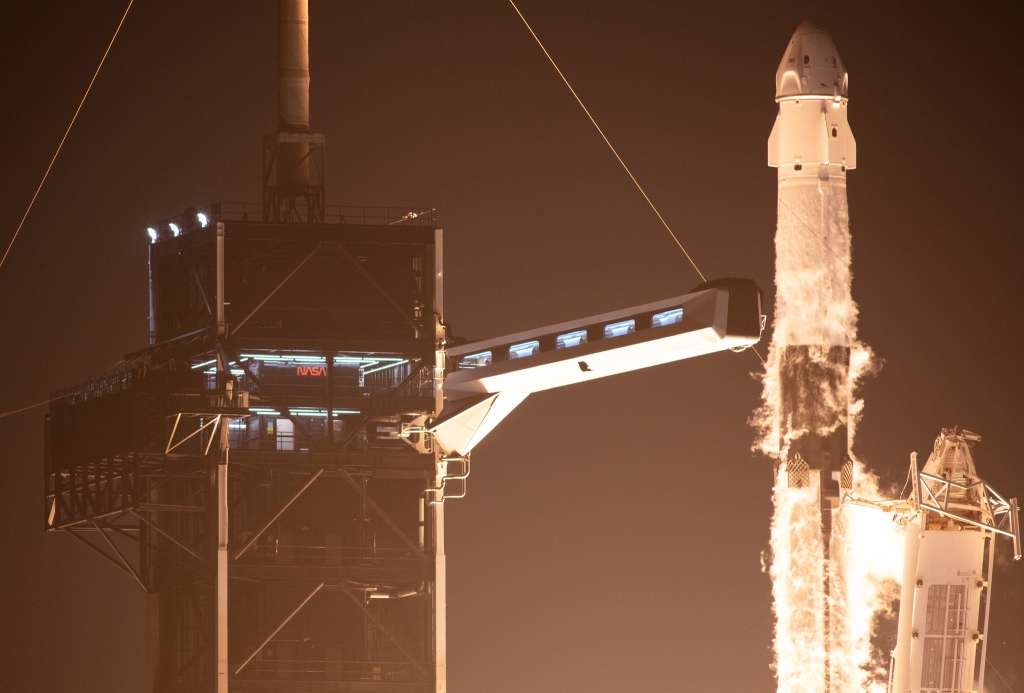 In a statement from NASA: "Liftoff! The past few days at Kennedy Space Center have been inspiring and busy with the return of the Axiom crew and now the successful launch of Crew-4 astronauts to the International Space Station," said NASA Administrator Bill Nelson. "Aboard station, Kjell, Bob, Jessica, and Samantha will carry out research investigations that will help NASA prepare for longer duration stays on the Moon – and eventually Mars. These missions wouldn't be possible without the dedicated NASA and SpaceX teams here on Earth. Godspeed, Crew-4!"
In a statement from ESA: "It gives me great pleasure to see the successful launch of Samantha Cristoforetti and her Crew-4 colleagues. Samantha will take over from Matthias Maurer and continue to represent Europe and support European experiments aboard the space station throughout her mission," says ESA Director General Josef Aschbacher.

Over the next several months, the Crew-4 astronauts will be conducting a variety of experiments aboard the orbiting laboratory. The Crew-5 mission to the ISS is slated for no earlier than September 2022.
---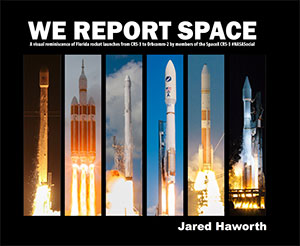 The Book
Stunning, full color photo book covering every east coast launch spanning 2014-2015, including the first-ever powered landing of a SpaceX Falcon 9 rocket.
More Info