Every year, in late January, the space coast community pauses to remember and celebrate the lives of NASA's astronauts who gave their lives in the pursuit of human spaceflight.
Read More
---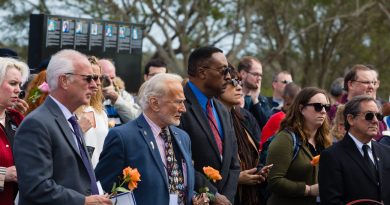 A large crowd convened at the Kennedy Space Center Visitor Information Center on January 25, 2018 for the annual NASA Day of Remembrance. A focus this year was on four astronauts who perished in events other than Apollo One, Challenger, and Columbia. Family members of Charles A. Bassett II, Elliot M. See Jr., Clifton C. Williams, and Michael J. Adams shared memories of each astronaut. Also in attendance, Tal Ramon, son of Columbia crew member Ilan Ramon shared two original compositions and spoke about his father.
Read More
---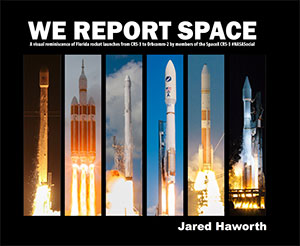 The Book
Stunning, full color photo book covering every east coast launch spanning 2014-2015, including the first-ever powered landing of a SpaceX Falcon 9 rocket.
More Info