Kennedy Space Center hosts annual Day of Remembrance
---
KENNEDY SPACE CENTER, FL. – Today, NASA paused and took time to remember those who gave the ultimate sacrifice in the pursuit of space exploration. The Day of Remembrance is an annual event that is open to the public on the grounds of the Kennedy Space Center Visitors Center in front of Space Mirror Memorial. As in years past, each attendee receives a flower that they can place by the Space Mirror at the conclusion of the ceremony.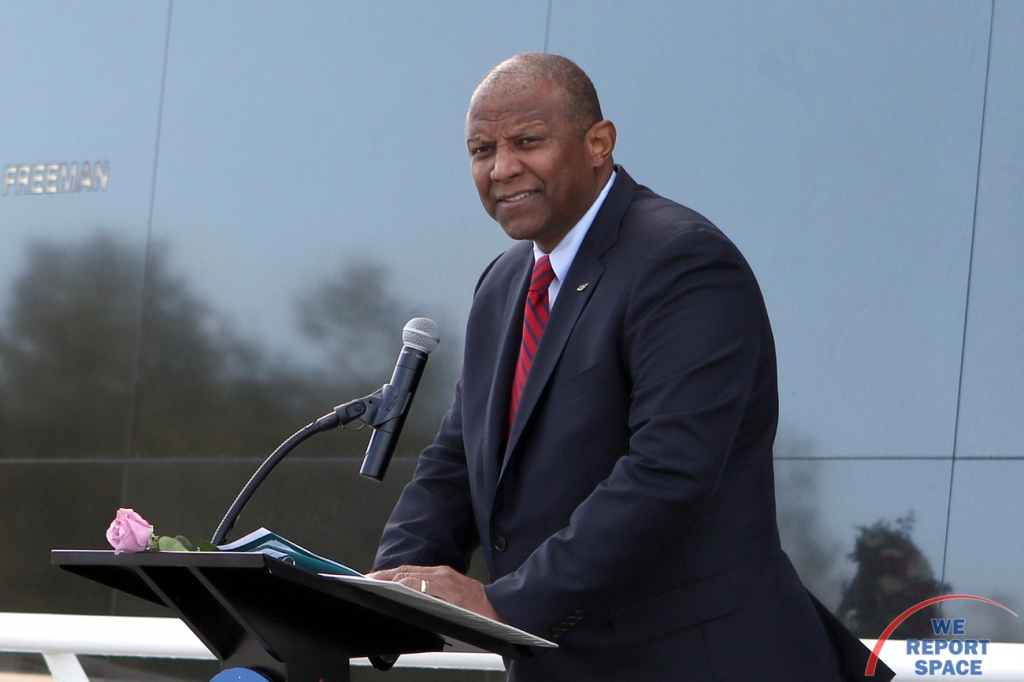 This year's remembrance at Kennedy Space Center took place on January 30, 2020 and leading the ceremony were Kelvin Manning, Associate Director of Kennedy Space Center and Thad Altman, Executive Director and Chief Executive Office of The Astronauts Memorial Foundation. In conjunction with this ceremony, additional ceremonies were also held at the Arlington National Cemetery in Virginia, the Marshall Space Flight Center in Alabama, the Johnson Space Center in Texas and the Stennis Space Center in Mississippi.
Opening this morning's ceremony was the Palm Bay Magnet High School JROTC Color Guard and a singing of the Nation Anthem by the Space Coast Voices. Joe Mayer, a board member of the Astronaut Memorial Foundation gave the opening invocation.
Speaking to the attendees of this year's Memorial Ceremony, Thad Altman mentioned that we are here, "To remember, to learn and to keep the dream alive, and to endeavor to move forward in human space flight".
Speaking on behalf of Kennedy Space Center, Kelvin Manning went on to say, "this is a solemn occasion as we gather to honor those who gave their lives in the quest of exploration. As we do every year, we pause to keep their memory alive and recall the hard lessons of the past as we prepare for the future."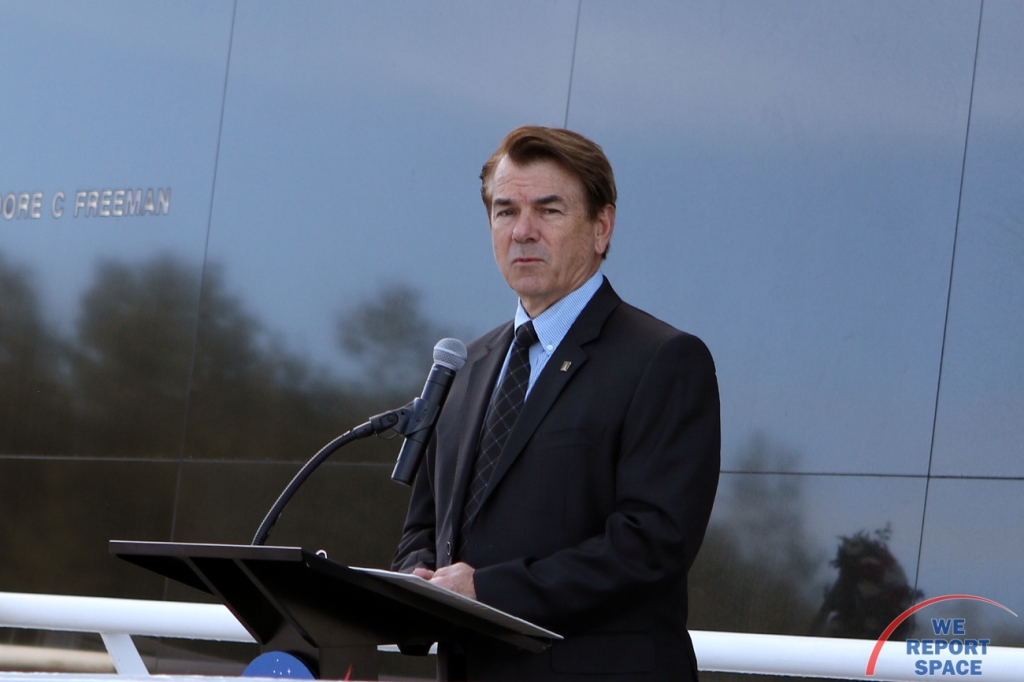 Each year, NASA holds this ceremony around the anniversaries of the Apollo 1 fire that occurred during a test that resulted in the loss of the three astronauts aboard on January 27, 1967, the loss of Challenger and the STS-51L crew during ascent after launching from LC-39A on January 28, 1986 and the loss of Columbia and her STS- 107 crew when the shuttle broke apart during re-entry on February 1, 2003.
Photos
---
2020 NASA Day of Remembrance
---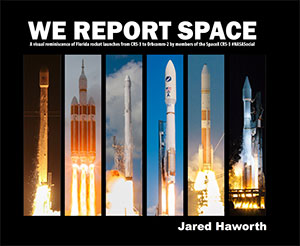 The Book
Stunning, full color photo book covering every east coast launch spanning 2014-2015, including the first-ever powered landing of a SpaceX Falcon 9 rocket.
More Info