SpaceX launches first all-private mission to the ISS
---
Kennedy Space Center, FL. – History Flies! On April 8, 2022, a pre-flown SpaceX Falcon 9 lifted off from complex 39-A on a mission to the International Space Station (ISS). The Falcon 9 roared to life at 11:17 AM EDT supporting the Axiom Space (Ax-1) mission to the station, the very first all private astronaut flight to the ISS.
The Ax-1 crew members are Commander Michael Lopez-Alegria of Spain and the United States, Pilot Larry Connor of the United States, and Mission Specialists Eytan Stibbe of Israel and Mark Pathy of Canada. Commander Michael Lopez-Alegria today returned to space in a third spacecraft having flown on three space shuttle missions, STS-73, STS-92 and STS-113. He also traveled to the ISS on the Expedition 14 mission aboard the Soyuz TMA-9 and today on Dragon Endeavour.
In a statement from NASA: "What a historic launch! Thank you to the dedicated teams at NASA who have worked tirelessly to make this mission a reality," NASA Administrator Bill Nelson said. "NASA's partnership with industry through the commercial cargo and crew programs has led our nation to this new era in human spaceflight — one with limitless potential. Congratulations to Axiom, SpaceX, and the Axiom-1 crew for making this first private mission to the International Space Station a reality."
In a statement from Axiom Space: "I first want to congratulate Michael, Larry, Eytan, and Mark," said Michael Suffredini, president and CEO of Axiom Space. "We will usher in a new era in private human spaceflight when they cross the threshold to enter the International Space Station. This journey is the culmination of long hours of training, planning, and dedication from the crew and the entire Axiom Space team, our partners at SpaceX, and of course, a credit to NASA's vision to develop a sustainable presence in low-Earth orbit."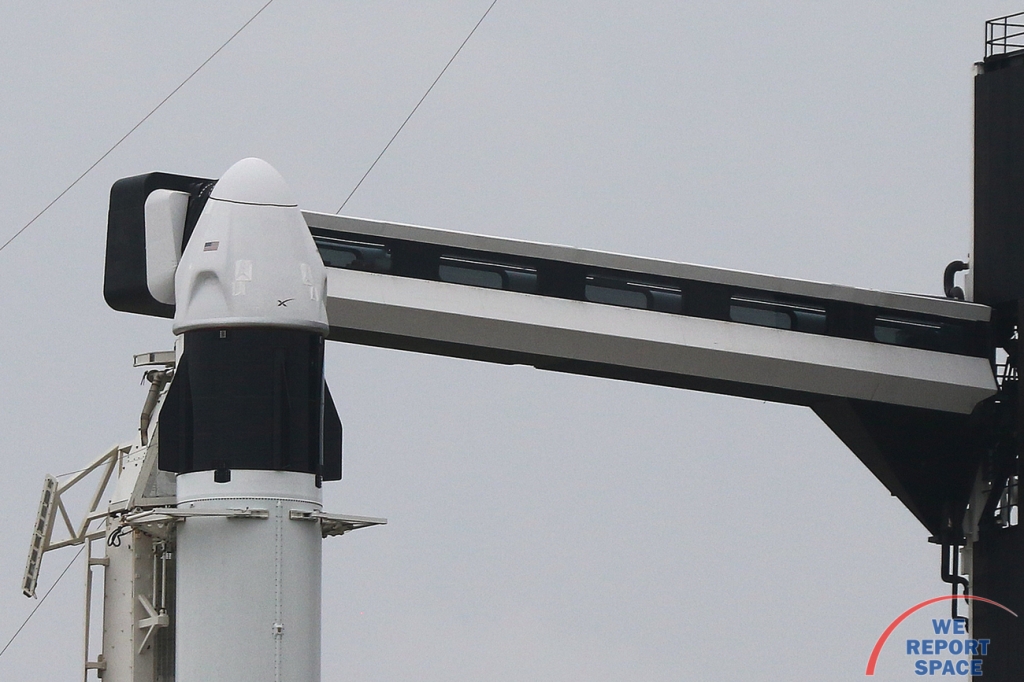 The previously flown booster made a successful landing down range on the recovery ship "A Shortfall of Gravitas". This was the 5th flight having supported 2 GPS III Space Vehicle 4 and 5, Inspiration 4 and one Starlink mission. Dragon Endeavour previously supported DEMO-2 and Crew-2.
This is a planned 10-day mission, and the crew will spend eight days on the International Space Station conducting a variety of scientific research, as well as other activities while on board. The Ax-1 mission is the first with more planned in the future to the ISS and is considered an important step towards the building of Axiom Station, a private space station in low-Earth orbit.
After less than a day in orbit, the Crew Dragon rendezvoused with the ISS on April 9, 2022.
Photos
---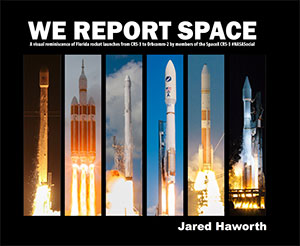 The Book
Stunning, full color photo book covering every east coast launch spanning 2014-2015, including the first-ever powered landing of a SpaceX Falcon 9 rocket.
More Info