SpaceX Crew-1 Astronauts Arrive at Space Station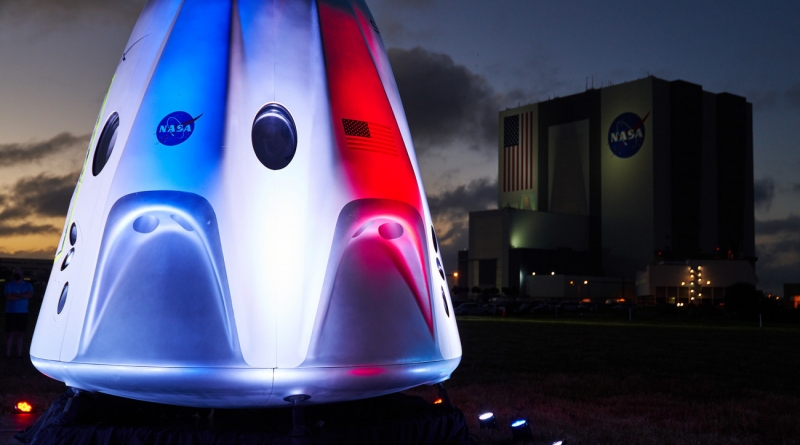 ---
The SpaceX Crew Dragon Resilience successfully docked to the International Space Station at 11:01 p.m. EST Monday November 16, 2020, transporting NASA astronauts Michael Hopkins, Victor Glover, Shannon Walker, and Japan Aerospace Exploration Agency (JAXA) astronaut Soichi Noguchi. They join Expedition 64 Flight Engineer Kate Rubins of NASA, and station Commander Sergey Ryzhikov and Flight Engineer Sergey Kud-Sverchkov of Roscosmos, who arrived to the station Oct. 14.
NASA's SpaceX Crew-1 mission lifted off Sunday, Nov. 15, at 7:27 p.m. on the SpaceX Falcon 9 rocket and Crew Dragon spacecraft from Launch Complex 39A at NASA's Kennedy Space Center in Florida. The mission is the first of six certified, crew missions NASA and SpaceX will fly as a part of the agency's Commercial Crew Program.
"NASA is delivering on its commitment to the American people and our international partners to provide safe, reliable, and cost-effective missions to the International Space Station using American private industry," said NASA Administrator Jim Bridenstine. "This is an important mission for NASA, SpaceX and our partners at JAXA, and we look forward to watching this crew arrive at station to carry on our partnership for all of humanity."
The Crew Dragon spacecraft, named Resilience, will dock autonomously to the forward port of the station's Harmony module about 11 p.m. Monday, Nov. 16. NASA Television and the agency's website are providing ongoing live coverage through docking, hatch opening, and the ceremony to welcome the crew aboard the orbiting laboratory.
"I could not be more proud of the work we've done here today," said Gwynne Shotwell, president and chief operating officer of SpaceX. "Falcon 9 looked great, Dragon was dropped off into a beautiful orbit about 12 minutes into the mission, and we'll get more data as we go."
The astronauts named the Crew Dragon spacecraft Resilience, highlighting the dedication teams involved with the mission have displayed and to demonstrate that when we work together, there is no limit to what we can achieve. They named it in honor of their families, colleagues, and fellow citizens.

"Watching this mission launch is a special moment for NASA and our SpaceX team," said Steve Stich, manager of NASA's Commercial Crew Program. "We are looking forward to getting this crew to station to continue our important work, and I want to thank the teams for the amazing effort to make the next generation of human space transportation possible."

During flight, SpaceX commands the spacecraft from its mission control center in Hawthorne, California, and NASA teams monitor space station operations throughout the flight from the Mission Control Center at the agency's Johnson Space Center in Houston.

"It is an honor to have our Japanese astronaut launch on this Crew-1 Dragon as the first astronaut of the International Partner participating in the ISS program," said Hiroshi Sasaki, JAXA vice president. "We look forward to having him conduct lots of science and demonstrate the technology, for here on Earth and for the future. I would also like to thank NASA and SpaceX for their tremendous effort to make this happen."
---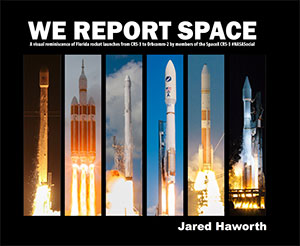 The Book
Stunning, full color photo book covering every east coast launch spanning 2014-2015, including the first-ever powered landing of a SpaceX Falcon 9 rocket.
More Info