U.S. Space Force and Space and Missile Systems Center successfully launches NROL-101 mission
---
CAPE CANAVERAL – The U.S. Space Force and the Space and Missile Systems Center's Launch Enterprise successfully launched the National Reconnaissance Office Launch (NROL)-101 mission aboard a United Launch Alliance Atlas V-531 rocket at 5:32 p.m. EDT Friday evening from Cape Canaveral Air Force Station's Space Launch Complex-41 in Florida.
The Atlas V successfully performed its 17th launch of a space vehicle for the National Reconnaissance Office, carrying a classified national security payload designed, built and operated by the NRO in support of its overhead reconnaissance mission. This was the sixth launch for the USSF and the NRO's second mission from CCAFS this year.
"The United States' launch capability is the envy of the world and our USSF/industry partnership is a large reason why this is true" said Col. Robert Bongiovi, director of SMC's Launch Enterprise. "We are thrilled to celebrate our 83rd consecutive successful launch of the nation's one-of-a-kind asset made possible through our proven mission assurance program."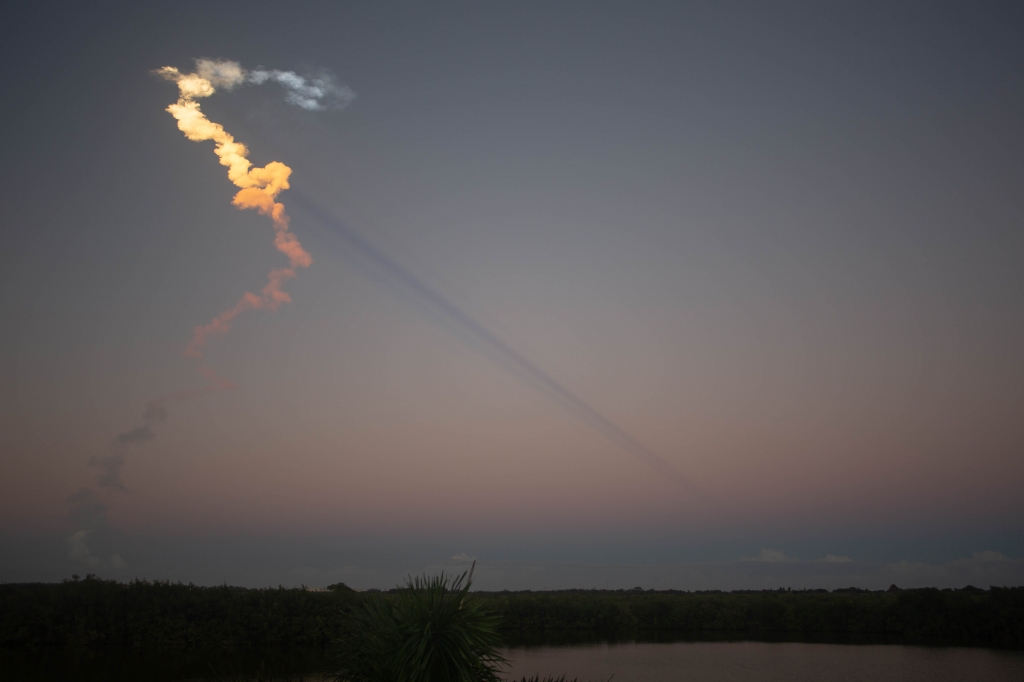 The Atlas family of launch vehicles has been one of the nation's workhorses since 1957, successfully launching 668 times. Originally designed by SMC's predecessor organization, it stood alert as the United States' first intercontinental ballistic missile during the Cold War era.
Since then, it has peacefully launched the first manned spacecraft for Project Mercury, the first generation of Global Positioning System satellites, and various unmanned scientific missions for more than 60 years for both the National Aeronautics and Space Administration and the National Oceanic and Atmospheric Administration.
With its introduction in 2002, the Atlas V variant has successfully placed 48 of 48 National Security space vehicles into their designated orbits. Today's launch marks the 86th flight of an Atlas V vehicle, and the 71st Atlas V launch from SLC-41 at Cape Canaveral Air Force Station, Florida.
The NROL-101 mission was the first ULA launch flying the new Northrop Grumman Graphite Epoxy Motors (GEM) 63 solid rocket boosters that burn solid propellant and augment the lifting capacity of rocket's first stage. The GEM 63s measure 63 in. (1.6 meters) in diameter and 66 ft. (20.11 meters) in length. Each GEM 63 produced 371,550 pounds (1.6 mega-Newtons) of max thrust to augment the 860,200 pounds (3.83 mega-Newtons) of thrust produced by the RD-180 main engine to power the Atlas V rocket skyward. At liftoff, the combined thrust was nearly 1.8 million pounds or 8 million mega-Newtons. The GEM-63 offers a preview of the larger GEM-63XL boosters that will be used on future Vulcan Centaur launch vehicles.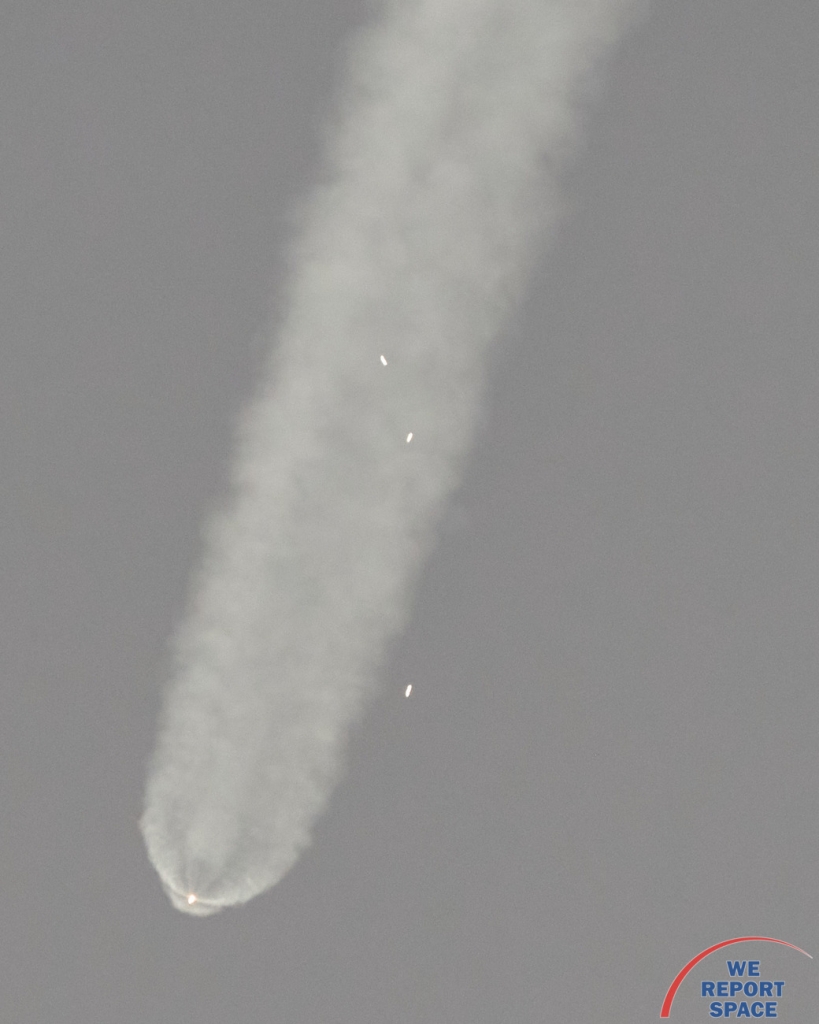 "Thank you to our mission partners, the NRO and the United States Space Force for their continued confidence and partnership with ULA," said Gary Wentz, ULA vice president of Government and Commercial Programs. "This launch was the inaugural launch of our new GEM 63 solid rocket motors, an instrumental step for ULA to build flight experience in preparation for the Vulcan Centaur, our next generation launch vehicle."
"We are excited to be back at the Cape for another successful launch with our mission partners at the NRO, ULA and the 45th Space Wing" said Col. Erin Gulden, chief of SMC's Launch Enterprise Atlas and Delta Division. "This marks the end of one era at CCAFS with this final launch for the NRO aboard the Atlas V. We remain grateful for the industry and government partnership that worked tirelessly for all these mission successes."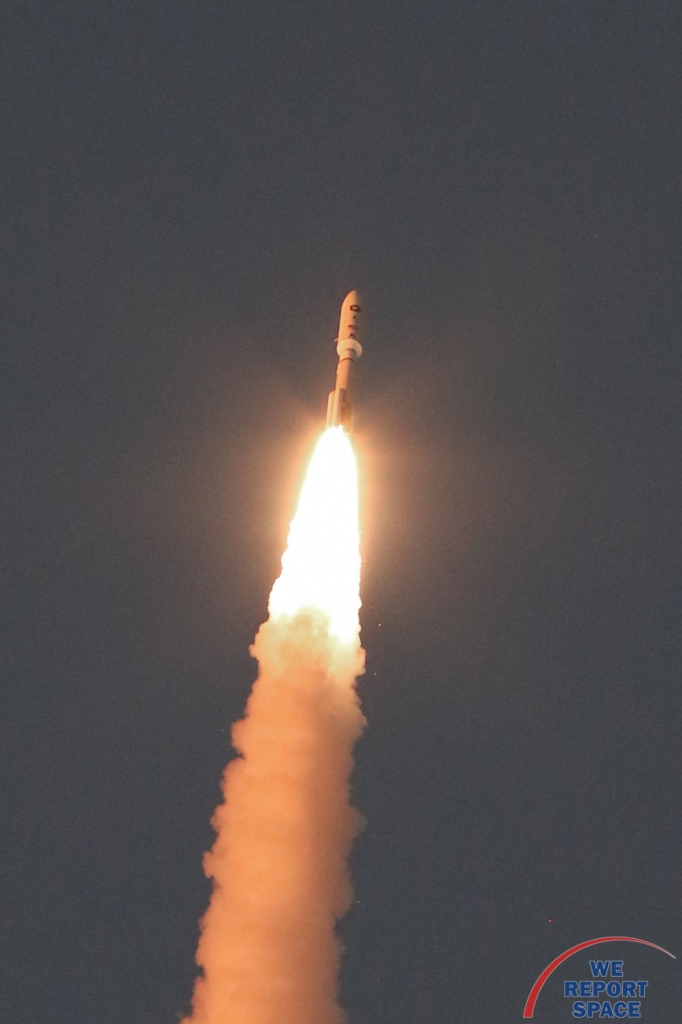 The U.S. Space Force's Space and Missile Systems Center, located at Los Angeles Air Force Base in El Segundo, California, is the center of excellence for acquiring and developing military space systems. SMC's portfolio includes space launch, global positioning systems, military satellite communications, a defense meteorological satellite control network, range systems, space-based infrared systems, and space situational awareness capabilities.
---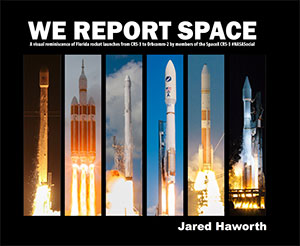 The Book
Stunning, full color photo book covering every east coast launch spanning 2014-2015, including the first-ever powered landing of a SpaceX Falcon 9 rocket.
More Info