As we disembark the buses we hear "Check item 347," and remember that the OA-9 launch team has been on the job since 10:00 pm, 5 hours earlier than us. The clouds are broken and allow us glimpses of stars, but we are also able to see clouds lighting up, and an occasional flash from a storm just offshore.
Read More
---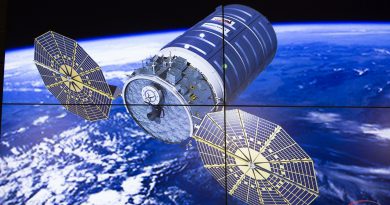 On Saturday, October 15, 2016 NASA's Wallops Island hosted a pair of OA-5 prelaunch briefings for tomorrow's planned Cygnus resupply mission to the International Space Station.
Read More
---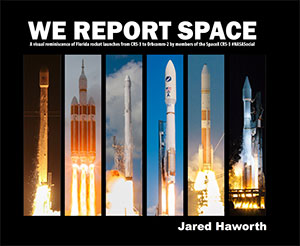 The Book
Stunning, full color photo book covering every east coast launch spanning 2014-2015, including the first-ever powered landing of a SpaceX Falcon 9 rocket.
More Info