What's Inside the OA-5 Spacecraft?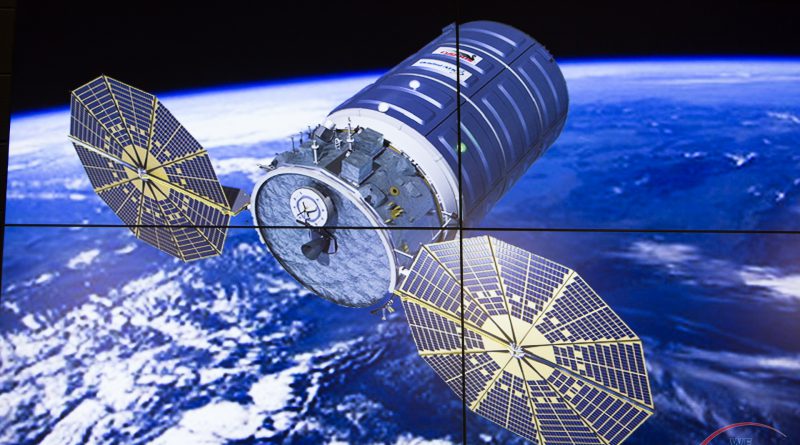 ---
On Saturday, October 15, 2016 NASA's Wallops Island hosted a pair of OA-5 prelaunch briefings for tomorrow's planned Cygnus resupply mission to the International Space Station.  Representatives from NASA, Orbital ATK, the Center for the Advancement of Science in Space (CASIS), NanoRacks and Edge of Space met with members of the press and invited members of NASA Social to talk about the various science experiments heading to the ISS aboard the Cygnus cargo freighter.
Earlier this year, the Cygnus OA-6 mission carried an experiment named SAFFIRE I, which investigated fire burning in space (a potentially dangerous activity which requires careful study).  Based on the results from that experiment, the OA-5 mission will launch SAFFIRE II into orbit tomorrow night.
(Side note, due to scheduling changes between Orbital ATK and United Launch Alliance earlier this year, the fifth Cygnus mission flew under the headline OA-6 aboard an Atlas V rocket, while this weekend's launch of the sixth Cygnus mission will be termed OA-5, and use the new upgraded Antares launch vehicle.)
In addition to SAFFIRE II, the OA-5 mission will also carry NASA's Cool Flames experiment, investigating why particular fuels continue the process of combustion after being apparently extinguished.  Jesse Robbins, system engineer for the Cool Flames Investigation at NASA's Glenn Research Center explained that the Cool Flame experiment must be performed in microgravity, as the sustained combustion/reignition of the liquid fuels (such as n-heptane) can take up to two and a half minutes to observe, and there are not facilities on earth which can suspend the fuel in place for a long enough duration to observe the outcome.  Robbins compared the effect to a trick birthday candle, re-lighting after being blown out.
Also flying on OA-5 are external cubesat deployment structures designed by NanoRacks, which can be used to eject small satellites (termed Cubesats) into a higher altitude orbit than the ISS, allowing the satellites to remain in space for up to 3 years, compared to the roughly 6-months to one-year timeframe currently possible using the airlock on the station itself.  Additionally, using this external launcher both frees up time spent by astronauts on the station who will no longer need to manually deploy the satellites, as well as reducing congestion in the station's airlock by reducing the number of payloads waiting to use that airlock.
Finally Ed Harris (no, not that Ed Harris) from Edge of Space discussed the SPRK robot from Sphero, which will be riding to the ISS in one of NanoRacks's new Black Box experiment carriers.  Sphero made headlines last year by developing the BB-8 robot toy from Star Wars: The Force Awakens, and have moved beyond toys to now producing a programmable rolling robot, aimed particularly at students in their tweens.  Among other things, Edge of Space is interested in learning how this robot will move about in microgravity, and also in a simulated reduced gravity environment, similar to that of the surface of Mars.  NanoRacks's Black Box carrier will provide the opportunity to manipulate and observe the SPRK robot in a controlled environment on board the station.
(Part two of this article, appearing tomorrow, will cover the pre-launch briefing by members of NASA, Orbital ATK and Virginia Commercial Spaceflight Authority.)
Follow We Report Space on Facebook and Instagram to stay up to date with coverage of the OA-5 mission from Wallops Island, Virginia.
---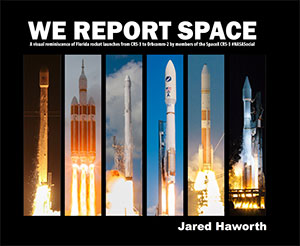 The Book
Stunning, full color photo book covering every east coast launch spanning 2014-2015, including the first-ever powered landing of a SpaceX Falcon 9 rocket.
More Info