NG-11 is Northrop Grumman's last Cargo Resupply Mission . . . of the first series that is. So that makes NG-11 the end that is in the middle. The Antares rocket slated for NG-12 is already in the HIF (Horizontal Integration Facility) and mission components are being finalized for the next launch in October.
Read More
Anheuser-Busch InBev is sending two barley experiments on the SpaceX CRS-13 mission that might one day lead to a Budweiser brew pub on Mars. Dr. Gary Hanning discusses the challenges of brewing beyond Earth.
Read More
---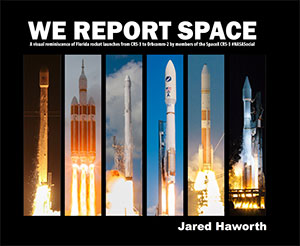 The Book
Stunning, full color photo book covering every east coast launch spanning 2014-2015, including the first-ever powered landing of a SpaceX Falcon 9 rocket.
More Info