CIMON, the AI-powered Robot Among Cargo on SpaceX CRS-19 Launch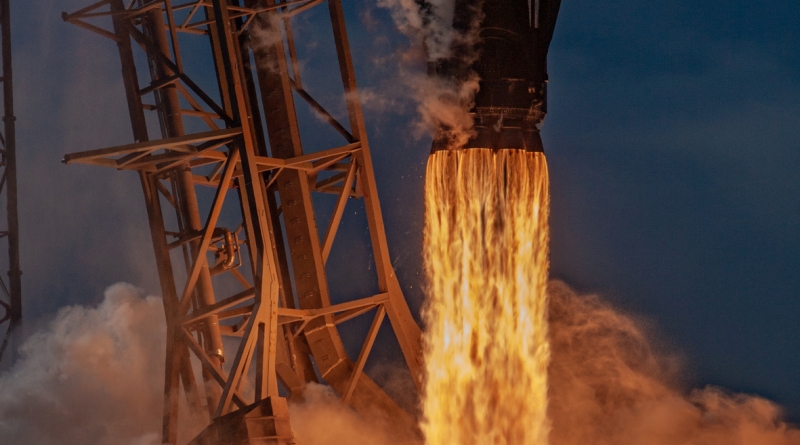 ---
CAPE CANAVERAL AIR FORCE STATION: At 12:29 PM on Thursday, December 5, a SpaceX Falcon-9 rocket lifted off from Space Launch Complex 40 at Cape Canaveral Air Force Station. The 5,700 pound cargo will support 250 science experiments during expeditions 61 and 62. While SpaceX plans to deliver crew to the ISS during 2020, this flight included CIMON (pronounced Simon), is a free-floating, sphere-shaped interactive companion that can assist the astronauts in their daily work.
CIMON-2 Gets an "Emotion Chip"
Fans of Star Trek will remember when Lt Commander Data, played by Brent Spiner, first activated his "emotion chip". The emotion chip was a significant plot point (and source of humor) in the series.
This is the second demonstration flight for CIMON after its original flight in 2018. CIMON (Crew Interactive Mobile Companion) is voice-controlled and is able to show and explain information, instructions for scientific experiments and repairs. With the help of IBM Watson Tone Analyzer, CIMON-2 is now able to evaluate the emotions of astronauts and will attempt to respond appropriately. Just like Data's emotion chip, the emotion feature can be turned on and off by the astronauts interacting with CIMON.
CIMON and other virtual assistants such as Alexa do not store all known information on board. When you ask Alexa a question, servers at Amazon retrieve the information. CIMON relies on the robust, fast IBM Cloud on the ground. The CIMON team faced the challenge of shrinking a typical 8-10 second communications link to 1-2 seconds. CIMON uses satellite-based data connection and end-to-end connectivity of the cloud.

CIMON is a joint venture between German Aerospace Center DLR, IBM, and Airbus.
Some of the Science on Board

A Better Picture of Earth's Surface: The Hyperspectral Imager Suite (HISUI) is a next-generation, hyperspectral Earth imaging system. Every material on the Earth's surface – soil, rocks, vegetation, snow, ice and human-made objects – reflects a unique spectrum of light, making it possible to identify specific materials in an image.
Measuring Gravity From Space: CRS-19 carries upgrades for the Cold Atom Laboratory (CAL), a multi-use facility that produces clouds of atoms chilled to temperatures much colder than deep space. The new package launching on CRS-19 will include hardware that will allow scientists to make subtle measurements of gravity. This could enable scientists to probe fundamental theories of gravity and lead to the development of improved sensors that can be used for spacecraft navigation and to study Earth's climate.
Communicating Satellite to Satellite: The AztechSat-1 investigation demonstrates communication between a CubeSat and the GlobalStar Constellation satellite network in low-Earth orbit. Such communication could reduce the need for ground stations, lowering the cost and increasing the number of data downloads possible for satellite applications. This is the first CubeSat built by students in Mexico that will launch from the space station.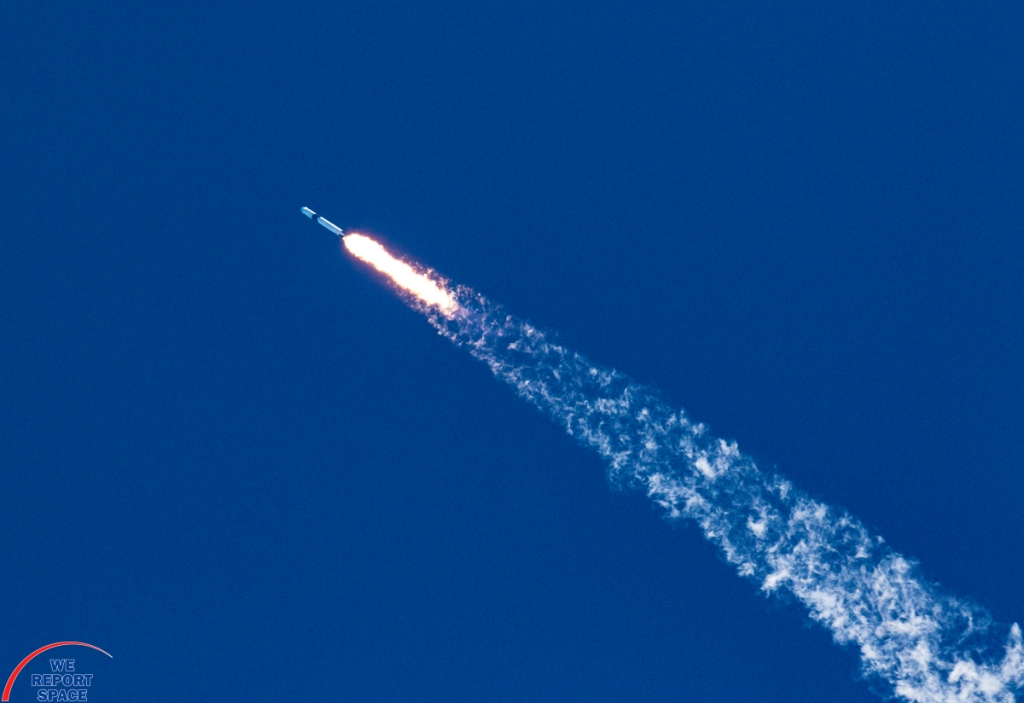 Third Trip for This Cargo Dragon
The Dragon spacecraft that will support the CRS-19 mission previously supported the CRS-4 mission in September 2014 and the CRS-11 mission in June 2017. It will arrive at the ISS on Sunday December 8. After an approximately four-week stay at the ISS, Dragon will return to Earth with more than 3,800 pounds of cargo.
Photos
---
Falcon 9 / SpaceX CRS-19 (Michael Howard)
---
SpaceX NASA CRS-19 Dec. 5th 2019 Scott Schilke
---
SpaceX CRS-19 (Bill Jelen)
---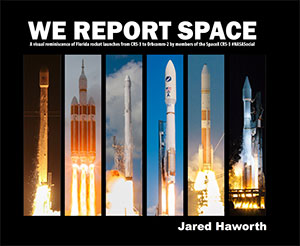 The Book
Stunning, full color photo book covering every east coast launch spanning 2014-2015, including the first-ever powered landing of a SpaceX Falcon 9 rocket.
More Info