Path to the Pad -- January 2021 Update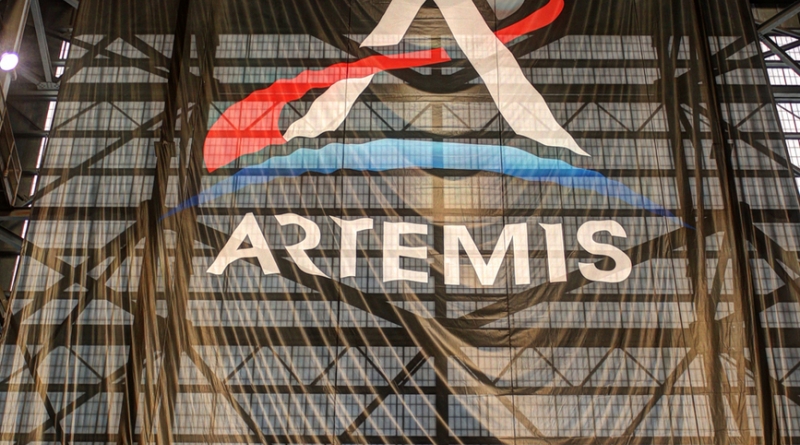 ---
This week, NASA moves closer to the first launch of the Space Launch System (SLS) and the Artemis 1 Mission.
On Thursday, January 14th, 2021 NASA invited members of the media to view booster stacking operations and the final chance to see the Orion spacecraft fully unveiled before its protective wrapping is installed, prior to a move to the next step in flight preparations.

The booster stacking is being completed in the Vehicle Assembly Building (VAB) at Kennedy Space Center on the mobile launch platform. Beginning at the end of 2020, crews from Exploration Ground Systems and contractor Jacobs started the work of stacking the twin five-segment booster on the mobile launch platform.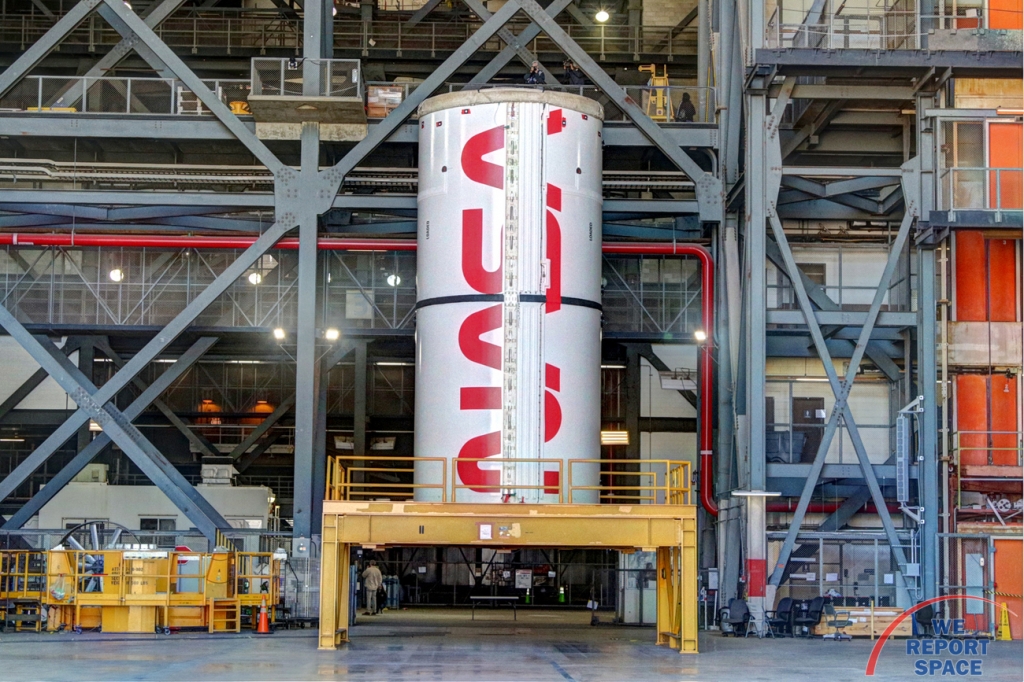 Orion has been residing inside the Neil Armstrong Operations and Checkout Facility where it is being prepared to be moved to the Multi-Payload Processing Facility (MPPF) at Kennedy Space Center. Upon arrival at the MPPF, Orion will undergo, further testing and integration, as well as the loading of propellants required for flight.

Once these steps are finalized, Orion will be moved to the Launch Abort Facility for further preparations before the final move to the VAB and stacking on top of the SLS rocket. No firm date has been given for this historical flight but NASA is hopeful for a launch in 2021. Additionally, NASA is targeting 2024 for a crewed flight and the landing the first woman and the next man on the moon.

Photos
---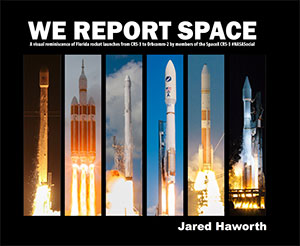 The Book
Stunning, full color photo book covering every east coast launch spanning 2014-2015, including the first-ever powered landing of a SpaceX Falcon 9 rocket.
More Info