Space Coast Facilities Renamed for Space Force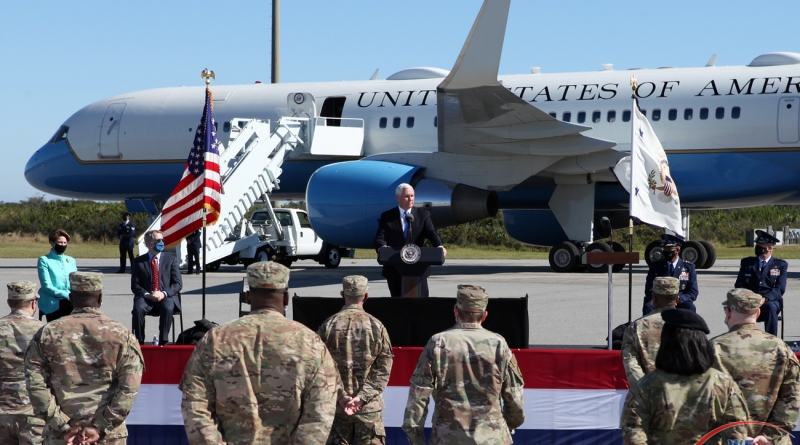 ---
Cape Canaveral, FL. – December 9, 2020, Vice President Mike Pence touched down aboard Air Force Two to meet members of the 45th Space Wing and invited guests. The mission: to announce the official renaming of both Cape Canaveral A.F.S. and Patrick A.F.B to Cape Canaveral Space Force Station and Patrick Space Force Base.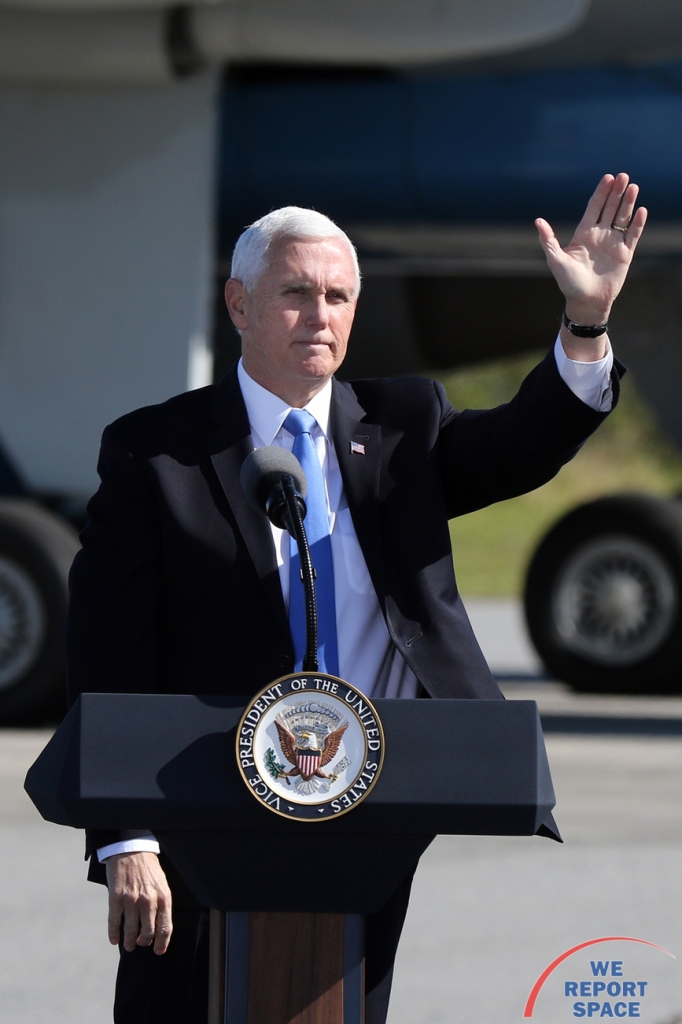 Opening remarks were given by Col. Brande Walton, commander of the 45th Space Wing. Honored guests and speaker include: Chief of Staff of the Air Force General Charles Brown, Chief of Space Operations General John Raymond, 25th Secretary of the Air Force Barbara Barrett, Deputy Security of Defense David Norquist, and Vice Chairman of the Joint Chiefs of Staff General John Hyten.
After this event concluded, Vice President Pence traveled to Kennedy Space Center where he announced the members of the Artemis Team. In a NASA release: "Vice President Mike Pence introduced the members of the Artemis Team Wednesday during the eighth National Space Council meeting at NASA's Kennedy Space Center in Florida. "I give you the heroes who will carry us to the Moon and beyond – the Artemis Generation," said Vice President Mike Pence. "It is amazing to think that the next man and first woman on the Moon are among the names that we just read. The Artemis Team astronauts are the future of American space exploration – and that future is bright."
Related reading: Project Baker, Flight 19, and the Banana River Bounce: Patrick Air Force Base Turns 80.
---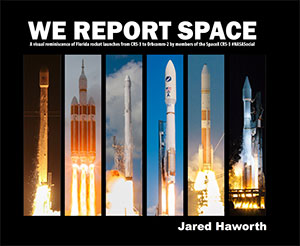 The Book
Stunning, full color photo book covering every east coast launch spanning 2014-2015, including the first-ever powered landing of a SpaceX Falcon 9 rocket.
More Info