Project Baker, Flight 19, and the Banana River Bounce: Patrick Air Force Base Turns 80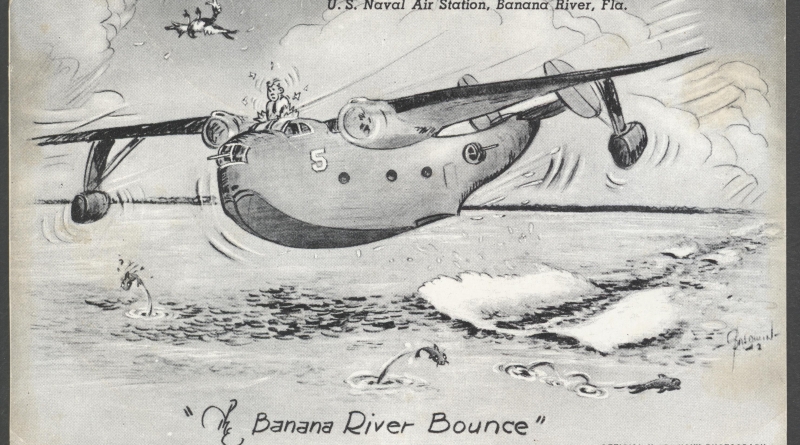 ---
In October 1940, a commissioning ceremony was held to formally open Naval Air Station Banana River. Originally established as an adjunct facility to Naval Air Station Jacksonville and provide patrol coverage over the Atlantic Ocean abutting central Florida, NAS Banana River's role grew rapidly with both the onset of World War II and the dawn of the age of Rocketry.
In its earliest days, NAS Banana River was a sparse facility, hosting a large hangar and just a few support buildings, with most personnel being lodged with local families. Early concerns centered around the unpleasant quality of the ground water at the base, as well as the rampant mosquito problem (the latter of which remains a concern today).
Early missions at NAS Banana River focused primarily on patrol flights intended to spot German U-Boats and Search And Rescue activities. Additionally, the newly commissioned base became the home of "Project Baker," the US Navy's study of instrument- and radio-based aircraft landing, developing the process which is now known as "Instrument Flight Rules," and an essential skill for flying in poor visual conditions.
Personnel at NAS Banana River engaged in many training roles; in addition to pilot and bombardier training, the facility also hosted a training program for airplane maintenance, becoming a major center for aircraft repair and maintenance.
One of NAS Banana River's most notable Search and Rescue operations involved the search for
five Grumman Avenger torpedo bombers
, presumed lost in the Bermuda Triangle on a navigation and training mission in December 1945. Two PBM Mariner seaplanes stationed at Banana River were diverted from their own training mission to attempt to locate the missing Avengers. In the course of the search, one of these two Mariners was also lost, presumably to a mid-air explosion; to this day, no sign of the wreckage or crew has been located.
Following the end of hostilities in World War II, in 1947 NAS Banana River was declared to be a "surplus" property, and the majority of its personnel were transferred elsewhere. Rumors that the newly-formed US Air Force might take over the facility meant that a caretaker staff was left in place, and all the structures built in the prior seven years were left standing.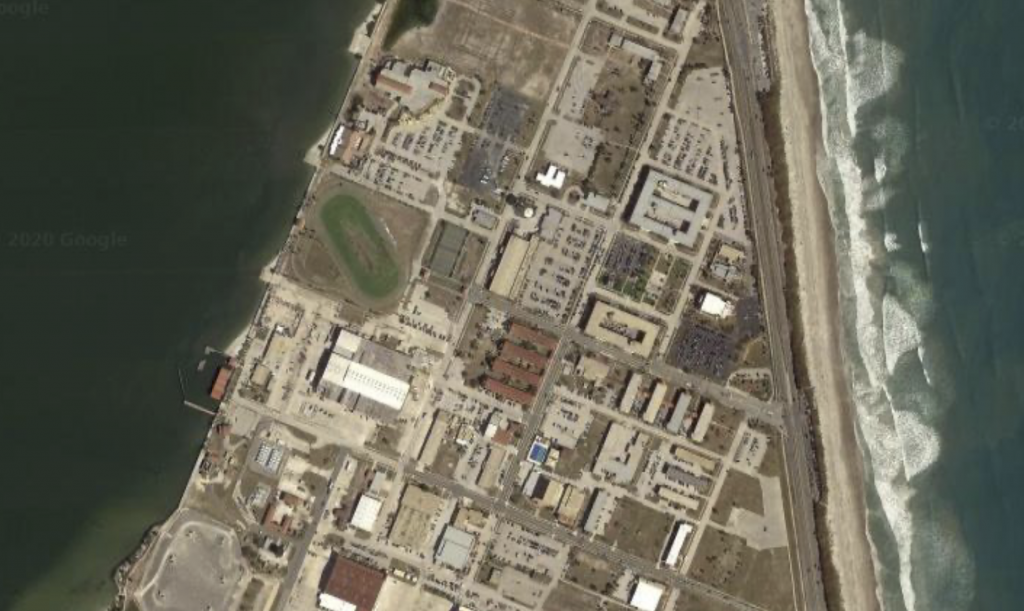 Up to this point, the US Air Force was primarily testing their rockets from the White Sands desert in New Mexico, but a testing mishap which resulted in an Air Force rocket landing in a cemetery near Juarez, Mexico led the Air Force to considering a variety of new locations, including two in California as well as one in Washington State.
In September 1948, the former Naval Air Station Banana River site was selected by the Air Force due to its suitability for missile testing; primarily due to its ability to launch east over unpopulated areas and the ability to set up a network of tracking stations along the chain of islands extending out from Florida's coast into the Atlantic Ocean, along with the existing road/rail infrastructure to transport men and materiel to the base.
In August of 1950, the facility was renamed Patrick Air Force Base, in honor of Mason Patrick, a US Army Air Corps Major General. Around this same time, the Air Force also began developing the area which would become Cape Canaveral Air Force Station, at that time a part of the Joint Long Range Testing Facility. One early anecdotal reference to that time period indicated that personnel checking a car out of the motor pool to make the 20 mile drive from Patrick AFB up to the as-yet undeveloped Cape Canaveral site would have to ensure they had on hand a snakebite kit for each passenger making the journey!
The relationship between CCAFS and Patrick Air Force Base continues to this day, with PAFB serving as the administrative headquarters managing the Air Force Station.
Information for this article was gathered from a talk with historian Roger McCormick, the author of "A Pictorial History of Patrick Air Force Base," a 23-year veteran of the Space Shuttle program and volunteer with the Air Force Space & Missile Museum.
---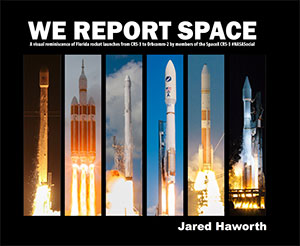 The Book
Stunning, full color photo book covering every east coast launch spanning 2014-2015, including the first-ever powered landing of a SpaceX Falcon 9 rocket.
More Info