SpaceX's Demo-2 Mission is Ready for Launch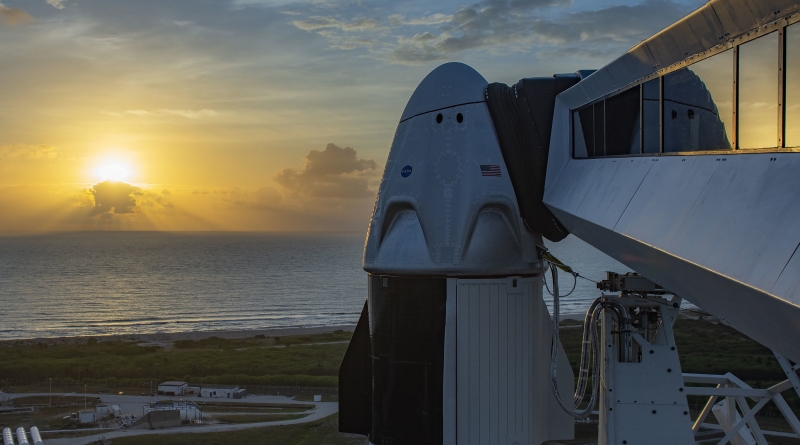 ---
Monday, May 25th, 2020 NASA and SpaceX held a joint meeting to share information regarding the just-completed Launch Readiness Review. Participants were Kathy Lueders, manager, NASA Commercial Crew Program, Kirk Shireman, manager, International Space Station Program, Hans Koenigsmann, Vice President, Build and Flight Reliability, SpaceX, Norm Knight, deputy director, NASA Johnson Space Center Flight Operations, and Mike McAleenan, launch weather officer, 45th Weather Squadron.

Kathey Lueders was the first to speak reporting that the Static Test was great and all teams reported GO with progress towards the mission. Kirk Shireman was second to speak saying that the Launch Readiness Review was very thorough and they had worked through the few anomalies that had appeared.

Hans Koenigsmann apologized and said he would skip his slides since it was an audio only briefing. The late load performed on Monday only involved a small amount of material. He also mentioned that the crew would be in the capsule about 1430 (2:30 EDT) on Launch Day. The auto-sequencing would begin about 45 minutes before the scheduled launch time, or 3:38 p.m. Tests for "normal flight" would be complete at approximately T-30:00. After a successful flight, and docking the astronauts would exit the capsule about 2 hours after hatch opening.

Norm Knight also stated that it had been a good review following the dry dress performed on Sunday. On launch day Doug Hurley and Bob Behnken are scheduled to get up about 9:00 am EDT, eat breakfast, have a final medical check, then undergo briefs and discuss technical issues. Around 12:30 they would dress and leave for the pad by 1:30 with plans to be inside Crew Dragon by 2:30.

Mike McAleenan reported 2 inches of rain had fallen by briefing time on Monday and that the weather models for Wednesday were "very dynamic" at that time. There was a 20% chance of a tropical low developing to the North East of the launch but the overall trend in the weather was improving. When asked about the weather downrange in the areas of emergency landing he stated that the weather n those areas were showing a much better outlook than at the launch site. Hans added that SpaceX has methods of reviewing weather conditions in the down-range corridor.

Several questions were posed by various members of the media. One reporter asked about the Russian concerns about the autonomous docking being too forceful - crashing. Safety precautions were discussed such as moving ISS crew to other areas and sealing off the module where Crew-Dragon would dock. When asked what this flight meant to SpaceX Hans replied that SpaceX was no longer in the business of handling cargo but they were carrying not just crew but 2 Dads.

Follow up launch dates being scheduled so far out are mainly due to "Orbital Mechanics and phasing" said Kirk Shireman. A question was asked regarding hypergolic fuel still being aboard and Kirk responded that most if not all vehicles arrive with fuel aboard. Sometimes a quantity of the fuel was transferred to the ISS to enable it to raise it's orbit. The fire suppression system for the capsule has been reviewed and flammability of materials has been reduced as much as possible. Future capsules will have better suppression added to some areas.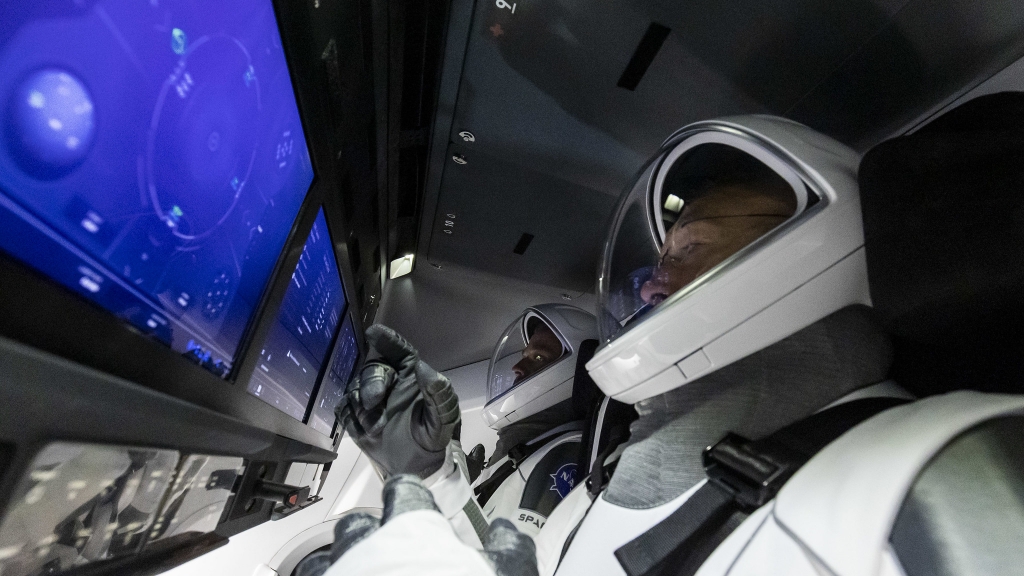 When asked about the new touch-screen flight controls Hans explained that ergonomic studies for best placements were intensive. His experience as a pilot helped him to feel that the new system was good, and with the extensive training the astronauts had gone through, and helped design, that there should be no problems. This was followed by questions about check-outs and tests that would be performed in flight. The answer was the question "Where else can you find micro-gravity?" and assurance that all systems were ready. When asked about risks Hans reported that "No single item stands out."

Additional questions regarding weather were posed. Mike Norm and Kathy all shared the various methods used to check conditions included ocean buoys to check waves and wind, weather balloons, on-shore weather stations and weather satellites. The ships and aircraft were ready and departures were underway depending on their travel speed to arrive on station in time for Wednesday's launch schedule. If there was a delay they were prepared for the ocean vessels to remain on station and aircraft had back-up schedules to return as needed.

One reporter asked about the black clean room suits. The following discussion included the few extra precautions that had been undertaken because of the COVID virus, but normal quarantine procedures were in place to protect Space Station occupants from getting sick when new crew members arrived. Although family had been included in the extended quarantine, the astronauts had been in quarantine for 3 weeks as of Monday.

One of the final questions was "What will the astronauts have for breakfast on Wednesday?" The answer was "I don't know, but it will be good because our food service team is very good."

---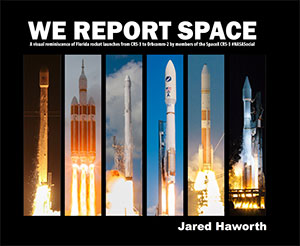 The Book
Stunning, full color photo book covering every east coast launch spanning 2014-2015, including the first-ever powered landing of a SpaceX Falcon 9 rocket.
More Info