Discovery & Science Channel Announce Star-Studded SpaceX Crew Launch Event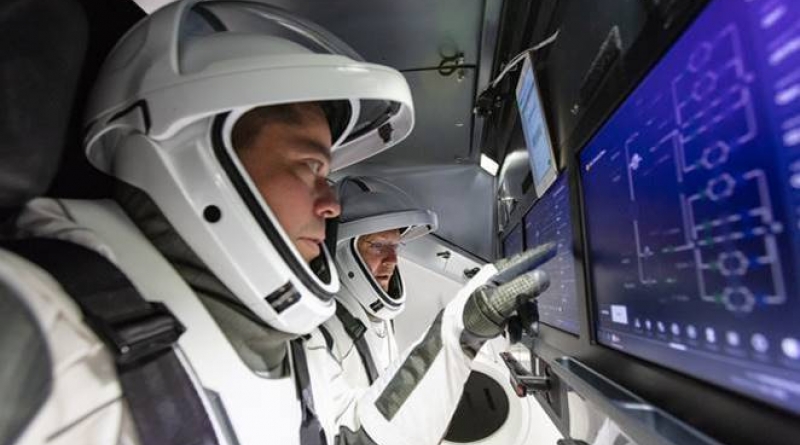 ---
While Bob Behnken and Doug Hurley climb into the SpaceX Crew Dragon capsule next week, in addition to coverage provided by NASA TV, a special three-hour live presentation will take place on both the Discovery and Science Channel networks. Beginning at 2pm EDT/11am PDT, "Space Launch Live: America Returns to Space" will mix live footage from Kennedy Space Center with commentary from and interviews with former NASA astronauts Mike Massimino and Karen Nyberg, current astronauts Jessica Meir, K. Megan McArthur and (live from the International Space Station) Chris Cassidy, along with NASA Administrator Jim Bridenstine.
Also included in the program will be live appearances by Katy Perry, Adam Savage and Mark Rober, as well as an in-depth interview with SpaceX Founder and Chief Engineer Elon Musk.
"Discovery and Science Channel have spent over a year documenting SpaceX's race to become the first private company to launch American astronauts into space. Our live special offers both incredible access for the launch, and expert insight from SpaceX Founder and Chief Engineer Elon Musk and other leading aerospace professionals. In our two-hour documentary, we show the unbelievable engineering and scientific feats achieved by SpaceX in making such an historic launch happen," said Scott Lewers, Executive Vice President of Multiplatform Programming, Factual & Head of Content, Science. "In these unprecedented times of isolation, we are excited to bring our viewers together to experience this event in a way they won't see anywhere else, in the comfort of their own homes."

In addition to watching the launch on Discovery and Science Channels via cable or satellite television, viewers can stream it live by downloading the Discovery GO app. Viewers can join the conversation on social media by using the hashtag #SpaceLaunchLIVE.
Discovery and Science Channel are also announcing a special two-hour documentary titled "NASA & SpaceX: Journey to the Future," which will air Monday, May 25 at 9pm EDT/PDT on Science Channel, and replay Tuesday May 26 at 10pm EDT/PDT on Discovery. This documentary takes viewers inside both NASA's and SpaceX's facilities and looks at the ongoing partnership between the space agency and private company focused on transporting astronauts to space.
Read the full press release on Discovery Communications website.
---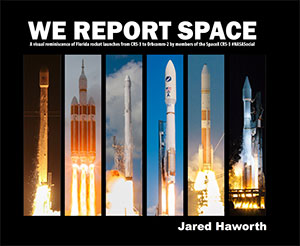 The Book
Stunning, full color photo book covering every east coast launch spanning 2014-2015, including the first-ever powered landing of a SpaceX Falcon 9 rocket.
More Info