Sierra Nevada Corporation Shows Off "Shooting Star" Cargo Module at KSC
---
KENNEDY SPACE CENTER: Five-time shuttle astronaut Steve Lindsey met with the press today at Kennedy Space Center to unveil a test cargo module that will become an integral part of the Dream Chaser. Lindsey reminisced about seeing shooting stars from above when he was on the ISS. Since the cargo module is designed to burn up on re-entry, it was renamed "Shooting Star" a day before the event.
Sierra Nevada Corporation (SNC) delivered a test version of its Shooting Star cago module to NASA's Kennedy Space Center for testing ahead of its planned launch with SNC's Dream Chaser spacecraft in 2021.
Shooting Star and Dream Chaser will be used on NASA's Commercial Resupply Services 2 (CRS-2) contract. Dream Chaser will execute the first of at least six launches to the ISS in the fall of 2021. The cargo module will carry an additional 10,000 pounds of pressurized and unpressurized payloads to the ISS.
A key capability for Dream Chaser is performing cargo disposal on re-entry. SNC's Shooting Star cargo modules burn up in the Earth's atmosphere, discarding unwanted material offloaded from the ISS.
"Shooting Star's ability to deliver cargo and provide a disposal service makes it and Dream Chaser extremely effective and versatile," said former NASA Space Shuttle commander Steve Lindsey, now senior Vice President of strategy for SNC's Space System business area.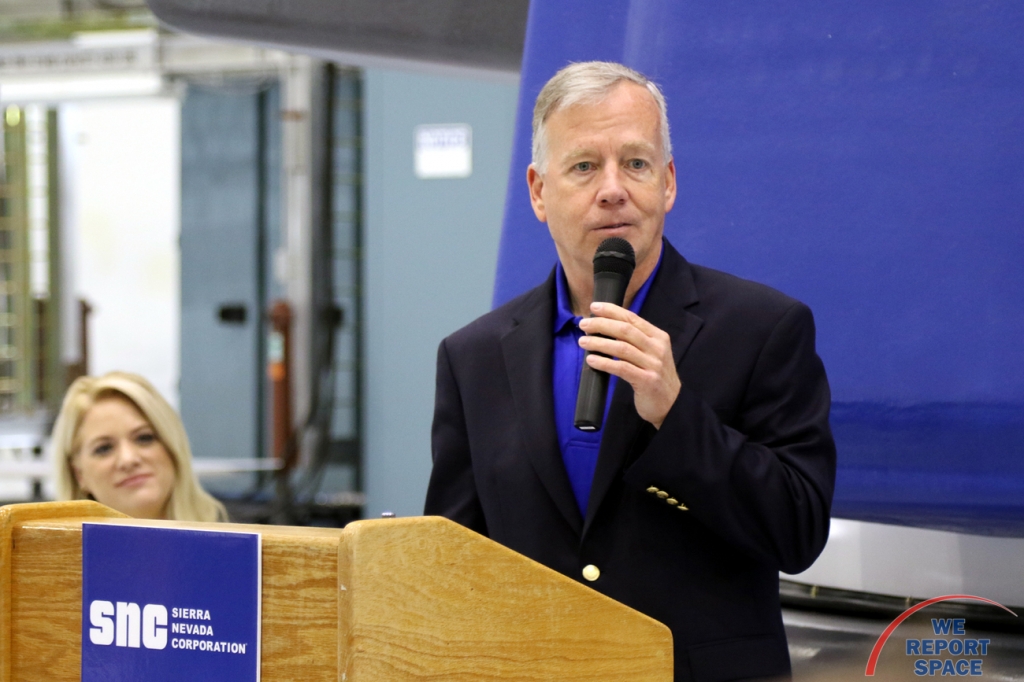 The Shooting Star is mounted to the aft portion of Dream Chaser and provides:
Electrical power from the solar panels mounted to the Shooting Star
Active thermal control and cooling services
Dream Chaser rotation capability using six thrusters
three external mounting locations for unpressurized cargo.
Internally, the Shooting Star provides a normal cabin environment for the space station crew to work and operate in. The crew, working in shirtsleeves can unload the 7,600 pounds of cargo from the cargo module.
Since each Shooting Star burns up on re-entry, SNC will be building at least six of the cargo modules.
Photos
---
Sierra Nevada debuts Shooting Star spacecraft
---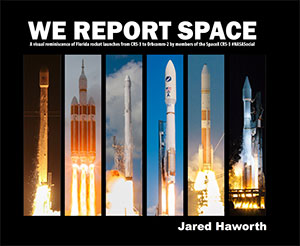 The Book
Stunning, full color photo book covering every east coast launch spanning 2014-2015, including the first-ever powered landing of a SpaceX Falcon 9 rocket.
More Info