Shooting Star is a 15-foot cargo module that attaches aft of the Dream Chaser. It will transport cargo to the ISS and then burn up on re-entry to the Earth, allowing it to be used for ISS trash disposal.
Read More
---
It's been a big couple of weeks for spaceplane fans, with milestone flights by Sierra Nevada and Boeing (with launch partner SpaceX).
Read More
---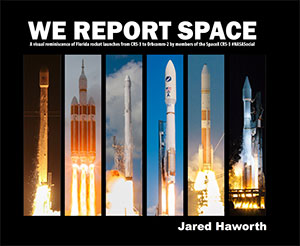 The Book
Stunning, full color photo book covering every east coast launch spanning 2014-2015, including the first-ever powered landing of a SpaceX Falcon 9 rocket.
More Info