Orbital ATK sends Antares and OA-8E to the ISS
---
Wallops Island, VA - The early morning calm along Virginia's Eastern Shore was shattered Sunday morning, November 12, 2017, as the Orbital ATK Antares 230 launch vehicle thundered off the launchpad, sending the Cygnus cargo freighter carrying OA-8E on its journey to the International Space Station.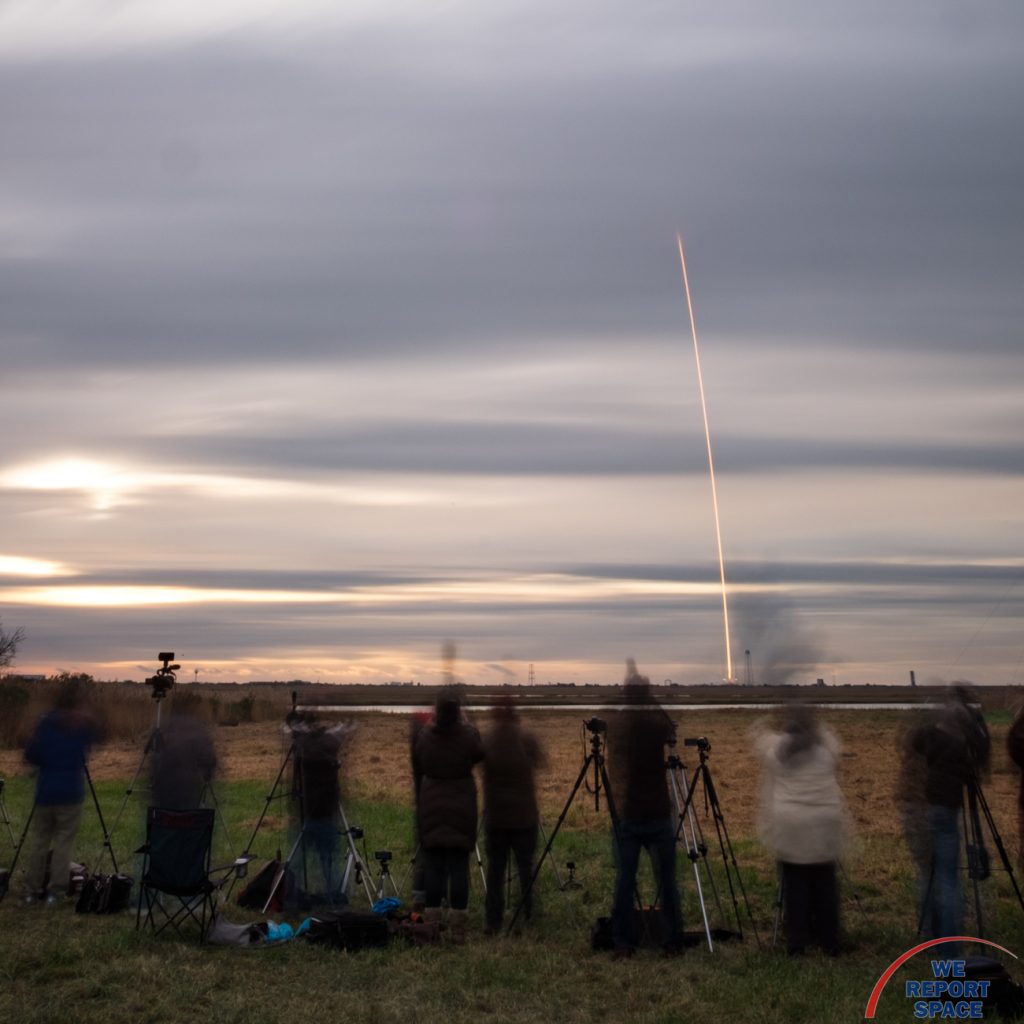 OA-8E: The Extended Mission
Orbital ATK's contract with NASA to deliver cargo to the International Space Station has flown under a number of mission designations. Originally, the contract was awarded to Orbital Sciences Corporation, prior to their merger with Alliant Technosystems (ATK) forming the current company. Early missions were flown under the ORB-# syntax, ending with the catastrophic ORB-3 mission, which was lost on ascent in October 2014.
Post-merger, Orbital ATK's missions flew with an OA-# prefix, beginning with OA-4 in December 2015, which launched from Cape Canaveral Air Force Station's Space Launch Complex 41 atop an Atlas V rocket, provided by United Launch Alliance. Mission and launch vehicle shuffles resulted in the OA-6 mission being flown chronologically ahead of OA-5, with the former flying in March 2016, the latter in October of the same year.
Improvements made to the Cygnus cargo freighter, as well as using ULA's higher-capacity Atlas V launch vehicle, and Orbital ATK's own upgraded Antares 230 launcher, enabled the company to satisfy all the terms of it's Commercial Resupply Services contract with NASA in just seven launches, rather than the originally planned eight. Thus, the OA-8 mission picked up the additional "extended" moniker, resulting in the OA-8E designation. Two additional OA-# flights remain under the first round of NASA's Commercial Orbital Transport System contract.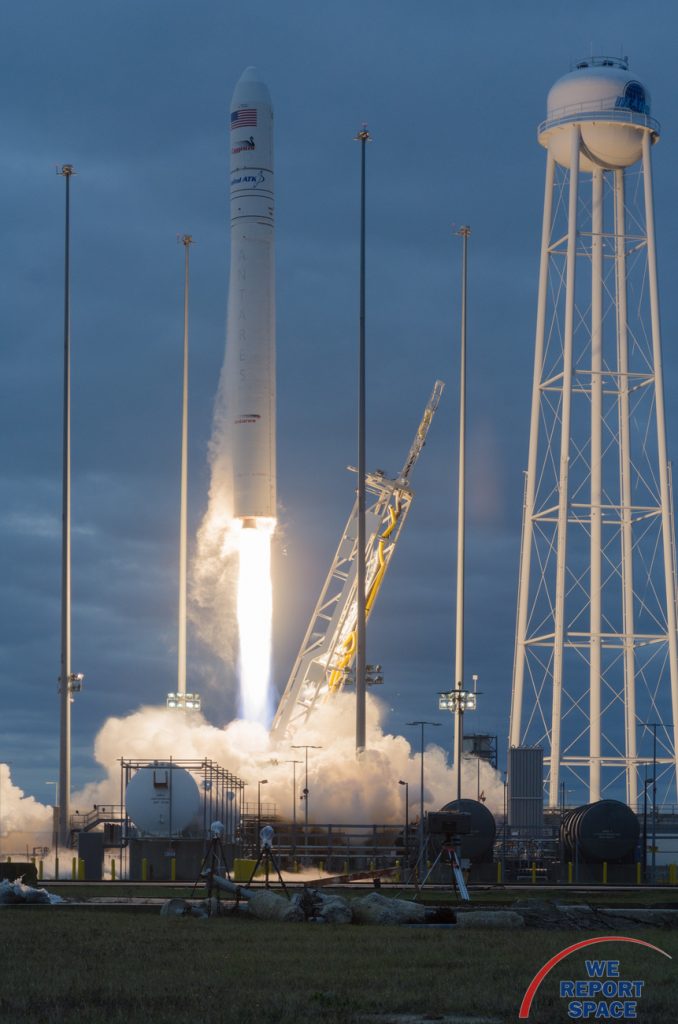 Orbital ATK has since signed a second round of Commercial Cargo missions with NASA, which will commence with the 11th flight of Orbital ATK's Cygnus spacecraft, tentatively scheduled for February 2019.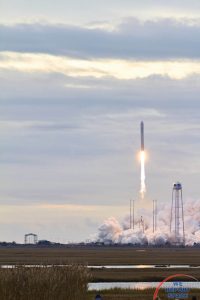 Launching from Virginia
Orbital ATK's Antares family of rockets launches exclusive from the Mid-Atlantic Regional Spaceport (MARS) at NASA's Wallops Flight Facility in Virginia. The spaceport is owned by the Virginia Commonwealth Space Flight Authority, though it's history predates the foundation of NASA, having hosted launches from the Eastern Shore since 1945 under the National Advisory Committee for Aeronautics, the precursor to today's National Aeronautics and Space Administration.
Antares's launchpad at MARS is 0A, which was originally constructed in 1995 for the Conestoga rocket, a repurposed Minuteman ICBM. As of today, the pad has hosted seven total launches of Antares, in four different configurations. The next Antares launch from Virginia is tentatively planned for March 2018, with launch hardware already undergoing processing at Wallops Island.
---
Purchase photos from this launch at We Had Today Photography.
Photos
---
Antares 230 / Orbital ATK CRS OA-8E (Jared Haworth)
---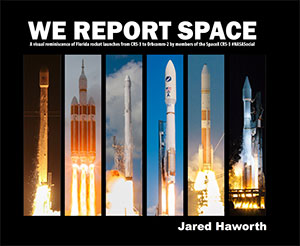 The Book
Stunning, full color photo book covering every east coast launch spanning 2014-2015, including the first-ever powered landing of a SpaceX Falcon 9 rocket.
More Info