Just 47 hours after nearly being struck by a speeding Falcon Heavy center core traveling at 300 MPH, the OCISLY returned to Port Canaveral around 2PM on February 8, 2018. The Autonomous Drone Ship appears to be intact. There is no visible damage to the four thrusters.
Read More
---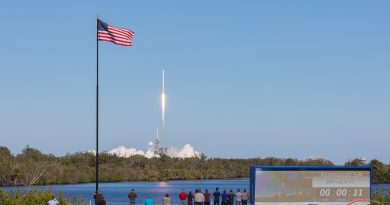 On Monday, October 30th at 3:34 p.m., SpaceX successfully launched the Koreasat-5A satellite from Launch Complex 39A (LC-39A) at NASA's Kennedy Space Center, Florida. This is SpaceX's 12th launch from Pad 39A in 2017 and their 16th launch this year. Following stage separation, Falcon 9's first stage successfully landed on the "Of Course I Still Love You" droneship, stationed in the Atlantic Ocean. After the successful landing burn, a fire could be seen emanating from the engine area and partially up the rocket.
Read More
---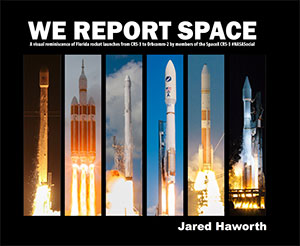 The Book
Stunning, full color photo book covering every east coast launch spanning 2014-2015, including the first-ever powered landing of a SpaceX Falcon 9 rocket.
More Info