NASA Hosts Orion & Artemis II Media Day
---
Kennedy Space Center, FL. – Today, August 8, 2023, members of the media were invited to view the progress being made to the Orion spacecraft that will be flying the Artemis II mission and her four astronaut crew. Orion is currently located inside the Neil Armstrong Operations and Checkout building undergoing tests ahead of final launch preparations.
Along with Orion for Artemis II are the Orion capsules that will fly Artemis III and IV missions and are being prepared for their respective flights. Also on hand was the European Service Module that will be flown for Artemis II mission.
Available for questions and comments were the astronauts for the Artemis II flight that will take them to the moon. They will be the first astronauts to leave Earth and orbit the moon since the end of the Apollo lunar landing program in 1972. The Artemis crew includes NASA Astronauts: Reid Wiseman – Commander, Victor Glover – Pilot, Christina Koch – Flight Engineer and Canadian Space Agency Astronaut Jeremy Hansen – Mission Specialist.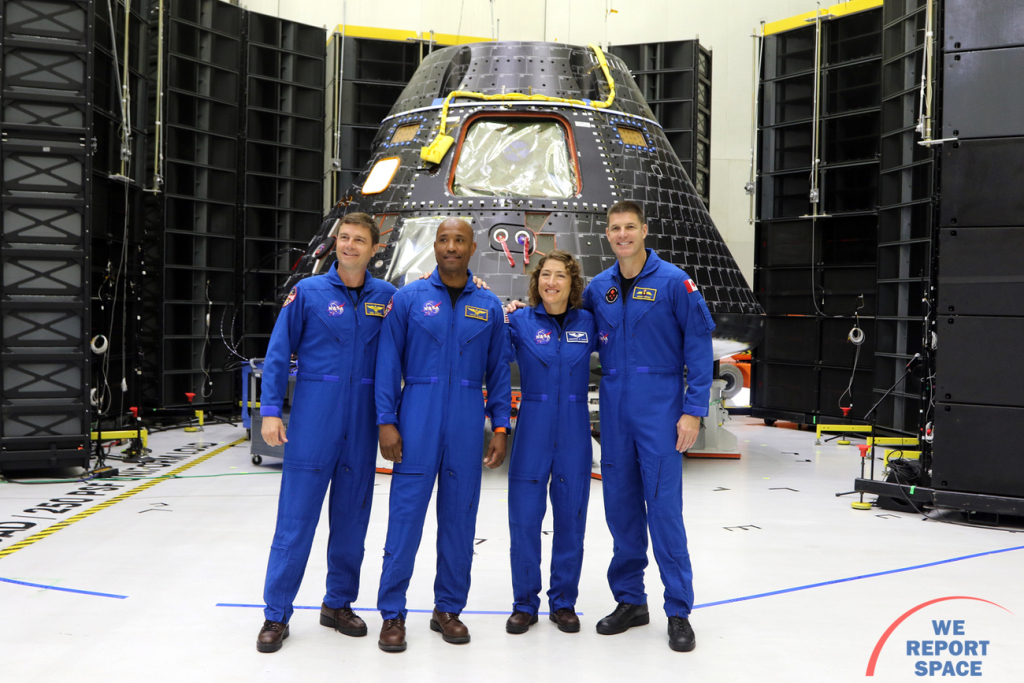 NASA is currently targeting late 2024 for the Artemis II mission and will be launched on the SLS rocket for what is a planned 10 day mission departing from Earth to orbit the Moon, followed by a splashdown in the Pacific Ocean.
Photos
---
Orion / Artemis II Media Day
---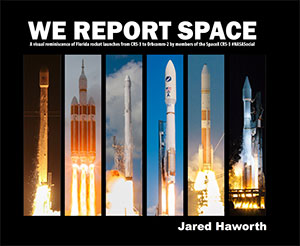 The Book
Stunning, full color photo book covering every east coast launch spanning 2014-2015, including the first-ever powered landing of a SpaceX Falcon 9 rocket.
More Info