SpaceX delivers USSF-44 to Orbit
---
Kennedy Space Center, FL. – This morning, November 1, 2022 it seemed like Halloween wanted to hang on giving the space center a spooky, foggy and gloomy feel. The fog across the space center and parts of the space coast prevented many who came to the area to see nothing but clouds, only to hear the roar of the launch and the twin sonic booms letting everyone know that a SpaceX Falcon Heavy flew to space this morning. Seeing this launch today, one needed to be in one of those areas with that hole in the clouds.
The fog was thick enough to prevent a great view, but was no issue in stopping the countdown of only the fourth flight of the Falcon Heavy when the engines came to life at 9:41 AM EDT from Launch Complex 39-A. This rocket configuration has not been flown since 2019 and previous flights included the inaugural launch that lofted a Tesla sports car on February 6, 2019 followed by ArabSat 6A on April 11, 2019 and then supported a DOD mission called STP-2 on June 25, 2019. Today aboard the Falcon Heavy are multiple payloads for the U.S. Space Force and Space Systems Command.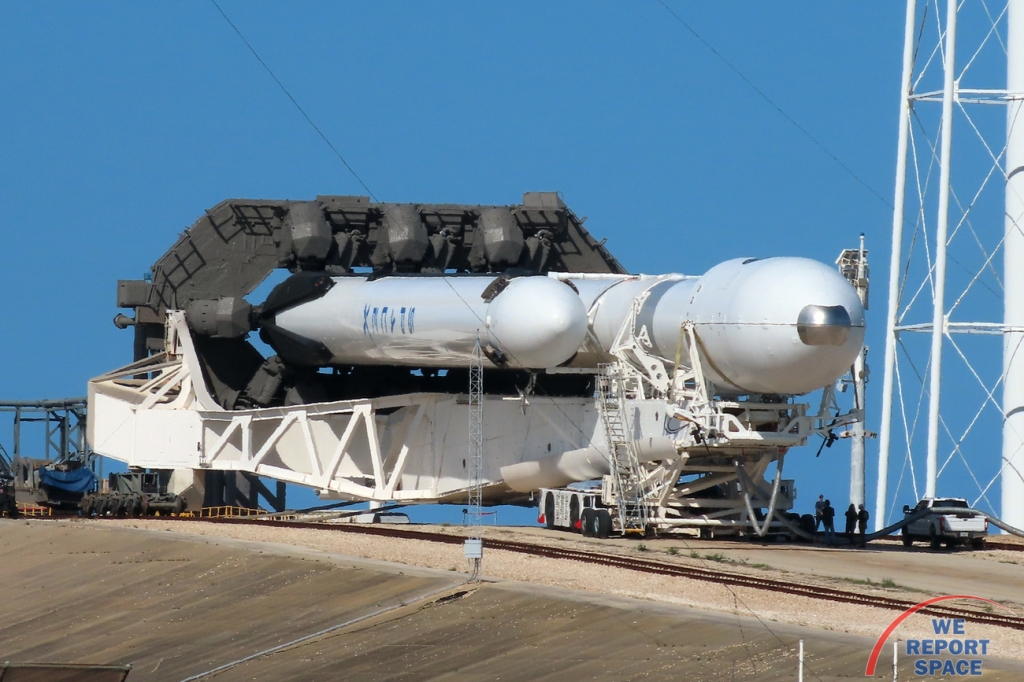 In a previous statement from Brig. Gen. Stephen Purdy, Program Executive Officer for Assured Access to Space: "This launch culminates years of effort by a dedicated team comprised of mission-focused people from across the U.S. Space Force and SpaceX. The Falcon Heavy is an important element of our overall lift capability, and we're very excited to be ready for launch." The General went on to say: "Every national security launch brings important capabilities to the nation, and investments in space capabilities increase the effectiveness of operations in every other domain--the U.S. military is better connected, more informed, faster, and precise because of Space. Along with our partners, we make that happen efficiently, more affordably than ever before, and of course, very reliably."
Shortly after launch the two side core boosters made successful landings at Landing Zones 1 and 2.
---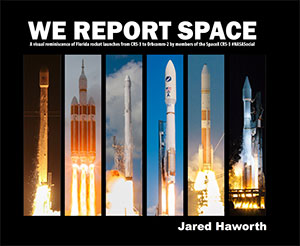 The Book
Stunning, full color photo book covering every east coast launch spanning 2014-2015, including the first-ever powered landing of a SpaceX Falcon 9 rocket.
More Info