SpaceX Launches CRS-25 to the International Space Station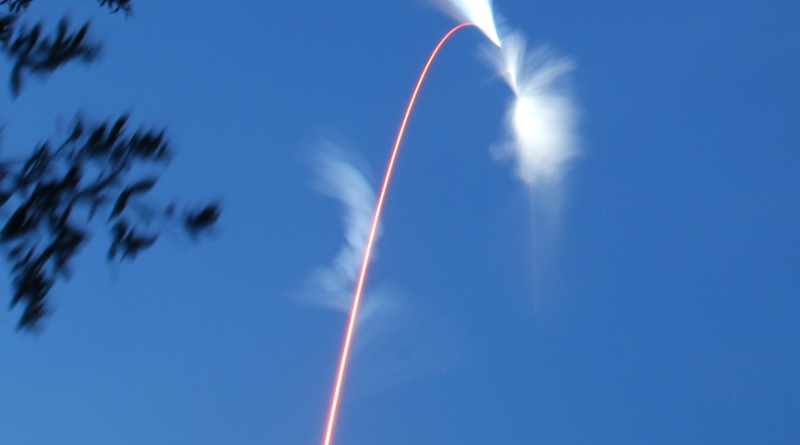 ---
Kennedy Space Center, FL. – On Thursday, July 14, 2022, SpaceX launched the Cargo Resupply Services 25 (CRS-25) mission to the International Space Station (ISS). Liftoff came at 8:44 PM EDT from Launch Complex 39-A when the Falcon 9 booster roared to life lifting a Cargo Dragon capsule filled supplies and equipment. CRS-25 carries various science experiments including wound healing in microgravity and a study of immune aging and a way to reverse those effects along with an experiment to study and map minerals in Earths dust in arid areas and how it can affect climate as it blows to other regions of the Earth.
Shortly after launch, the first stage booster B1067 made a successful landing on the recovery ship "A Shortfall of Gravitas". This booster previously supported CRS-22, Crew 3 and 4 and the Turksat 5B missions and the Cargo Dragon capsule previously flew the CRS-21 and 23 missions. The Cargo Dragon is scheduled to dock with the Harmony Module of the ISS the morning of July 16, 2022, for a planned stay of about one month.
---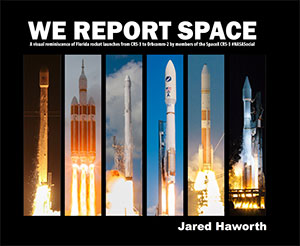 The Book
Stunning, full color photo book covering every east coast launch spanning 2014-2015, including the first-ever powered landing of a SpaceX Falcon 9 rocket.
More Info