Cargo Dragon speeds 6500lbs of material to the space station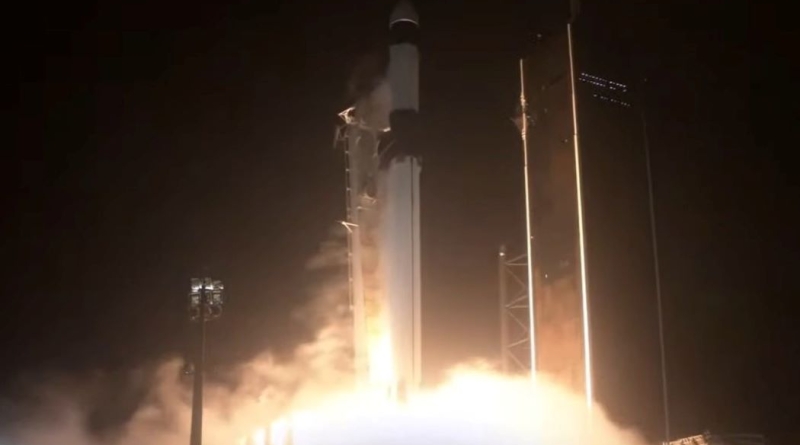 ---
Kennedy Space Center, FL. – This morning, December 21, 2021 at 5:06 AM EST, a SpaceX Falcon 9 launched from LC-39A sending cargo Dragon capsule for the Commercial Resupply Services mission 24 (CRS-24) to the International Space Station (ISS). This is third launch in a week for SpaceX, following a Starlink launch from Vandenberg on the West Coast, and TurkSat5B from Florida.
The cargo Dragon is taking 6500 lbs. of cargo and experiments to the I.S.S. One of the experiments is a protein crystal growth study that could help with the delivery of cancer treatments to patients and several universities sending a variety experiments for a program called Student Payload Opportunity with Citizens Science (SPOCS).
Did you know that astronauts on the ISS don't do laundry? Up until now, after a number of uses, clothing worn by station personnel are discarded via atmospheric re-entry. From Proctor and Gamble, one of the experiments being delivered is laundry detergent called Tide Infinity, a biodegradable detergent designed for use in space. This crucial research will allow the extended re-use of clothing on longer duration missions and those not eligible for regular resupply launches due to their distance from Earth.
Once docked at the ISS and the Harmony Module portion of the station, the cargo Dragon has an estimated one month stay before returning to Earth with experiments and cargo and a planned splash down off the Florida coast.
---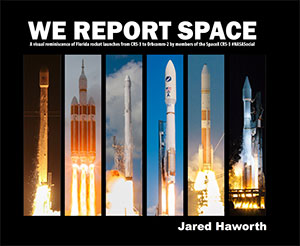 The Book
Stunning, full color photo book covering every east coast launch spanning 2014-2015, including the first-ever powered landing of a SpaceX Falcon 9 rocket.
More Info