SpaceX launches first all-private citizen mission to orbit
---
Have you ever really, really, really wanted to do something? Have you ever received a phone call that honestly changed your life and maybe everyone around you?

On September 15th, 2021 at 8:02 pm EDT SpaceX launched a crew dragon partly as a result of those two significant life events. Mission Commander Jared Isaacman, in the Leadership seat, is the benefactor for this commercial Space Exploration flight originating from Launch Complex 39A. This is something he has really wanted to do. He is an accomplished jet pilot rated to fly commercial and military jets and is co-founder of Draken International, a training center which has prepared pilots for the US Armed Forces. He is able to support this mission through his business, Shift4 Payments which he founded approximately 1999. He is considered one of the industry's most influential business leaders.

The other three seats, which are also named, are occupied by people who were invited to join in this all-civilian space flight, the first ever private orbital space flight. In the role of Pilot is Dr, Sian "Leo" Proctor and her seat is named Prosperity. Dr. Proctor has degrees in Environmental Science, Geology and Curriculum and Instruction. She was born near a NASA tracking station during the Apollo era and became interested in space which continues to this day. She has conducted activities in simulated space and participated in four "analog" missions including two studying aspects of voyages to Mars. As a result of one of these missions she has created a cookbook Meals for Mars and has produced a TEDx talk "Eat Like A Martian." Dr. Proctor, among other recognitions, was recently selected as an Explorers Club 50: 50 People Changing the World. Dr. Proctor hopes to be an inspiration to women of color as she is only the fourth woman of color to go into space.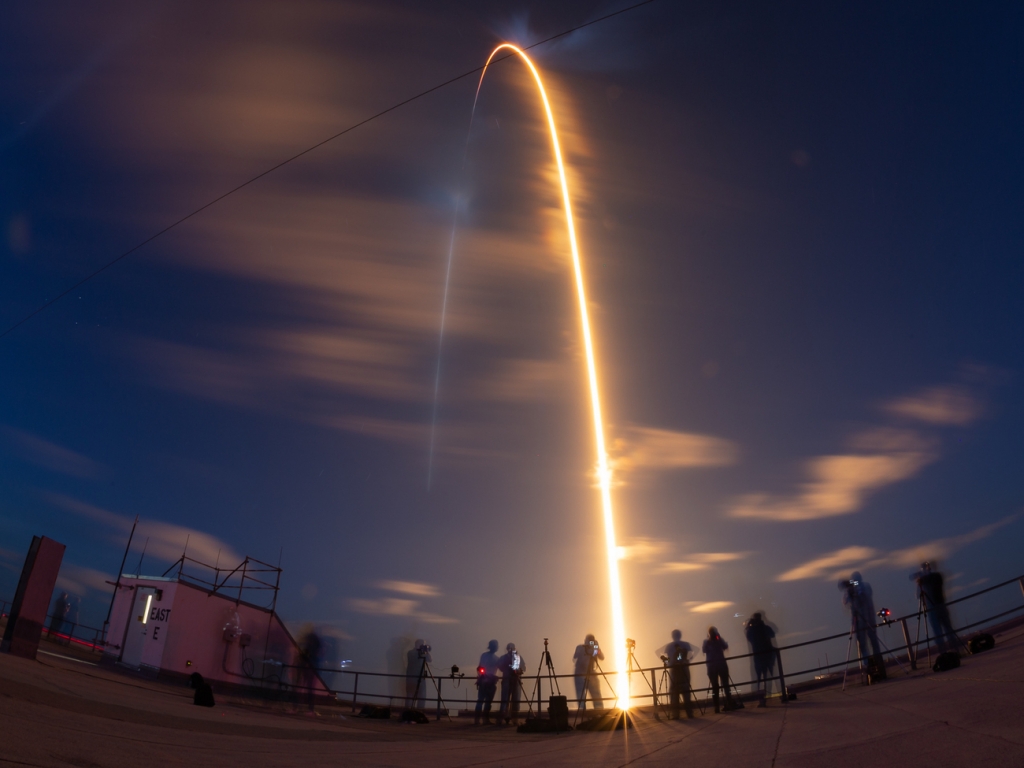 In the Generosity seat is Mission Specialist Chris Sembrowski. Chris is a lifelong stargazer and has a natural curiosity about outer space. He was a camp counselor for Space Camp, conducting simulated space shuttle missions and supported STEM based education to help young people explore these areas and find their passions. While in the U. S. Air Force he helped maintain a fleet of Minuteman III ICBM's. In his after-military career Sembrowski "sought innovative, industry-disrupting methods to monitor and maintain mechanical equipment, making everything from data entry to hospitals more efficient."

The Flight Medic, in the Hope seat, is Hayley Arceneaux. Hayley is unique in that she is the youngest person to go to space. As a child she developed osteosarcoma, a type of bone cancer, and was treated at Saint Judes Hospital. After completing an undergraduate degree she went on to obtain a Physician Assistant degree in 2016 and now works at St. Jude's, the same place that saved her, helping patients with Leukemia and Lymphoma.

Besides supplies to sustain the crew during flight there are some in-flight experiments to be conducted. This work is being done in conjunction with Baylor College of Medicine and TRISH (Translational Research Institute for Space Health). Throughout the mission environmental and biomedical data will be collected as well as samples from all 4 crew members. There will also be some research work done regarding changes in cognitive and behavioral performance. Blood will be collected and analyzed for markers of immune function, and inflammation using a miniaturized device called the Vertical Flow Immunoassay or VFI. These and several other experiments are all part of the 360 plus pounds of equipment and supplies carried within the crew space of the Crew Dragon.

In addition to the scientific research being done, all of the members of Inspiration 4 are supporters of Saint Jude and hope to raise $200 million for the Research Hospital's work. Many items are being carried aboard I4 and will be returned for auction to support the work of the hospital. To learn more about how to support the Inspiration 4 mission, visit: https://www.stjude.org/get-involved/other-ways/inspiration4.html

To track the Crew Dragon in orbit, SpaceX has provided the following resource: http://www.spacex.com/dragon-tracker/index.html
Photos
---
Falcon 9 / SpaceX Inspiration 4 (Michael Seeley)
---
Falcon 9 / SpaceX Inspiration 4 (Michael Howard)
---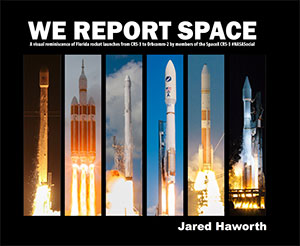 The Book
Stunning, full color photo book covering every east coast launch spanning 2014-2015, including the first-ever powered landing of a SpaceX Falcon 9 rocket.
More Info