ULA RocketShip Delivers Starliner Atlas V Components to Cape Canaveral
---
Cape Canaveral Space Force Station, FL. - Yesterday, June 21, 2021, United Launch Alliance (ULA) off loaded the first stage Atlas V and the second stage Centaur boosters from their specialized transport vessel "RocketShip". These flight hardware booster segments will be used for the crewed mission of the Boeing Starliner capsule currently slated for flight late 2021.
ULA will first be launching the Starliner capsule for a second demo flight this Summer to ensure flight quality after an earlier Starliner mission (December 2019) failed to achieve its intended goal of docking with the International Space Station and had to return to Earth early.
---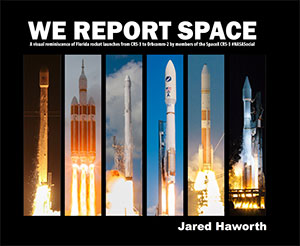 The Book
Stunning, full color photo book covering every east coast launch spanning 2014-2015, including the first-ever powered landing of a SpaceX Falcon 9 rocket.
More Info