Endeavour, Crew-2 Arrive on Station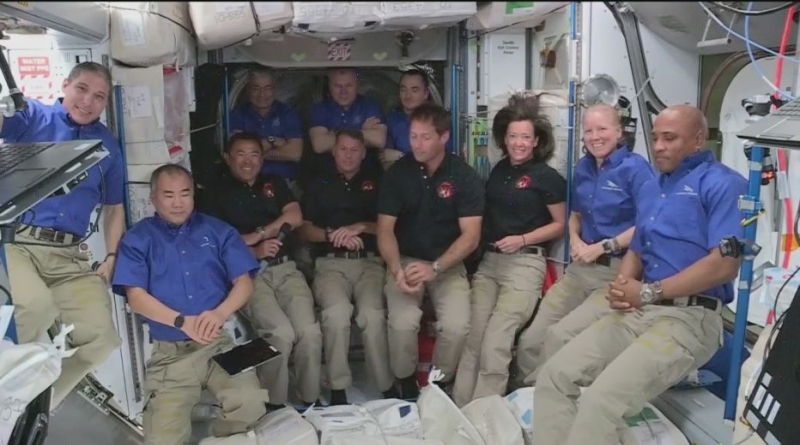 ---
Kennedy Space Center, FL.- After a successful launch and the incredible sight that awed people along the east coast of the United States, the Crew-2 Dragon "Endeavour" arrived at the International Space Station nearly 24 hours after launching from historic LC-39A at the Kennedy Space Center in Florida.
Endeavour docked at 5:08 EDT, marking the second time this capsule has spent time at the ISS (another milestone for NASA's Commercial Crew program, the first crewed re-use of a commercial spacecraft). This is also a historical first in that this is the first time two SpaceX Crew Dragon capsules have been docked at the same time. With the docking accomplished and all critical post docking steps completed, the Dragon hatch was opened at 7:05 EDT.
With the arrival of Astronauts Shane Kimbrough, Megan McArthur, Akihiko Hoshide and Thomas Pesquet, this brings the space station complement to 11. Once inside the ISS, arrival ceremonies were conducted around 7:45 EDT which included leaders from NASA, ESA and JAXA.
Crew 1 and the Crew Dragon "Resilience" is currently schedule to depart the I.S.S. next week on April 28, 2021, following a change of command ceremony, bringing the ISS astronaut compliment back to 7. Crew 2 is currently slated to remain on the ISS until late October.
Photos
---
Facon 9 / SpaceX Crew-2 (Michael Seeley)
---
Falcon 9 / SpaceX Crew-2 (Michael Howard)
---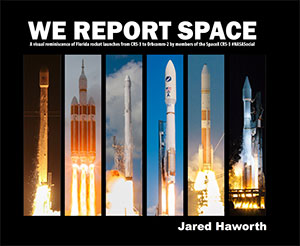 The Book
Stunning, full color photo book covering every east coast launch spanning 2014-2015, including the first-ever powered landing of a SpaceX Falcon 9 rocket.
More Info