SpaceX Starlink Constellation Crosses 1,300 Satellites
---
Cape Canaveral Space Force Station, FL. - This morning, March 24, 2021, SpaceX once again lit the pre-dawn skies launching the next installment of Starlink satellites into orbit. Liftoff came at 4:28 AM EDT from LC-40. Shortly after launch, the first stage booster B1060.6 made a successful landing on the recovery ship "Of Course I Still Love You".
With this launch, it brings the number of Starlink satellites placed into orbit to over 1300. Starlink is a high speed internet system designed to bring internet services to areas of the world with little, non-reliable or non existent service.
---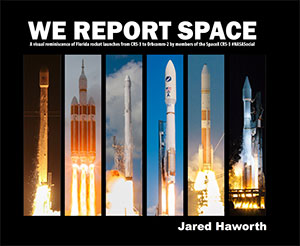 The Book
Stunning, full color photo book covering every east coast launch spanning 2014-2015, including the first-ever powered landing of a SpaceX Falcon 9 rocket.
More Info