SpaceX Launches 17th Starlink Mission
---
Kennedy Space Center, FL. – Liftoff. This morning, January 20th, 2021, SpaceX successfully launched 60 more satellites in the next installment of the Starlink constellation from Launch Complex 39-A at the Kennedy Space Center. The Falcon 9 came to life at 8:02 AM EST and headed toward space on a beautiful Florida morning.
This is the 17th Starlink mission for the Falcon 9 rocket. With this launch, SpaceX brought the estimated number of Starlink satellites launched to over 1000 of a planned 12,000. Shortly after liftoff, the first stage booster made a perfect landing down range on the recovery ship "Just Read the Instructions". This Falcon 9 flight proven booster flew and landed for the 8th time.
Starlink is building a constellation of satellites to bring high speed internet service in the Northern U.S. and Canada to areas that have no access, unreliable access or simply too expensive access.
---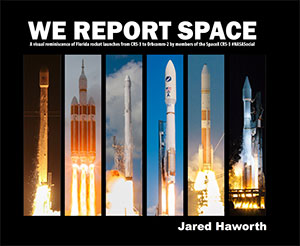 The Book
Stunning, full color photo book covering every east coast launch spanning 2014-2015, including the first-ever powered landing of a SpaceX Falcon 9 rocket.
More Info