SpaceX Delivers 4th GPS-III Satellite to Orbit
---
Cape Canaveral A.F.S. FL. – Liftoff! On November 5, 2020, SpaceX's Falcon 9 rocket lifted off at 6:24 PM EST from Launch Complex 40 with the GPS III satellite.
Shortly after launch, the first stage booster landed successfully down range on the recovery ship "OCISLY". The GPS III series of satellites built by Lockheed Martin first launched in 2018 and the series should be completed in 2023, with at least two more contracted to fly aboard SpaceX launch vehicles.
---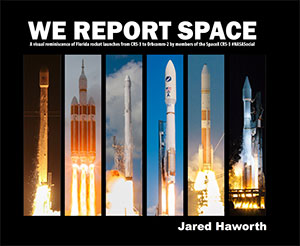 The Book
Stunning, full color photo book covering every east coast launch spanning 2014-2015, including the first-ever powered landing of a SpaceX Falcon 9 rocket.
More Info