Fifth Starlink Mission Launches, but Booster is Lost
---
CAPE CANAVERAL: A SpaceX Falcon-9 rocket launched from Space Launch Complex 40 at 10:05 AM Eastern on Monday, February 17, 2020 to deliver the fifth batch of Starlink satellites to orbit. This was the fourth flight of booster #1056. But an attempt to land the booster on the Of Course I Still Love You droneship (OCISLY) failed as the booster made a soft ocean landing, nearly missing OCISLY.
If you go back to January 2016, Elon Musk predicted that landing success would reach 70% in 2016 and possibly 90% in 2017. If you consider Falcon 9 launches since July 1, 2018, this is only the second lost booster with 19 successes, for a 90.4% success rate. The last failed booster landing was on December 5, 2018 when a new Block 5 experienced a grid fin hydraulic pump failure and spun into the Atlantic Ocean just off Landing Zone 1. These numbers don't include the two Falcon Heavy launches in 2019, where an additional four side boosters were recovered but the two center cores were lost.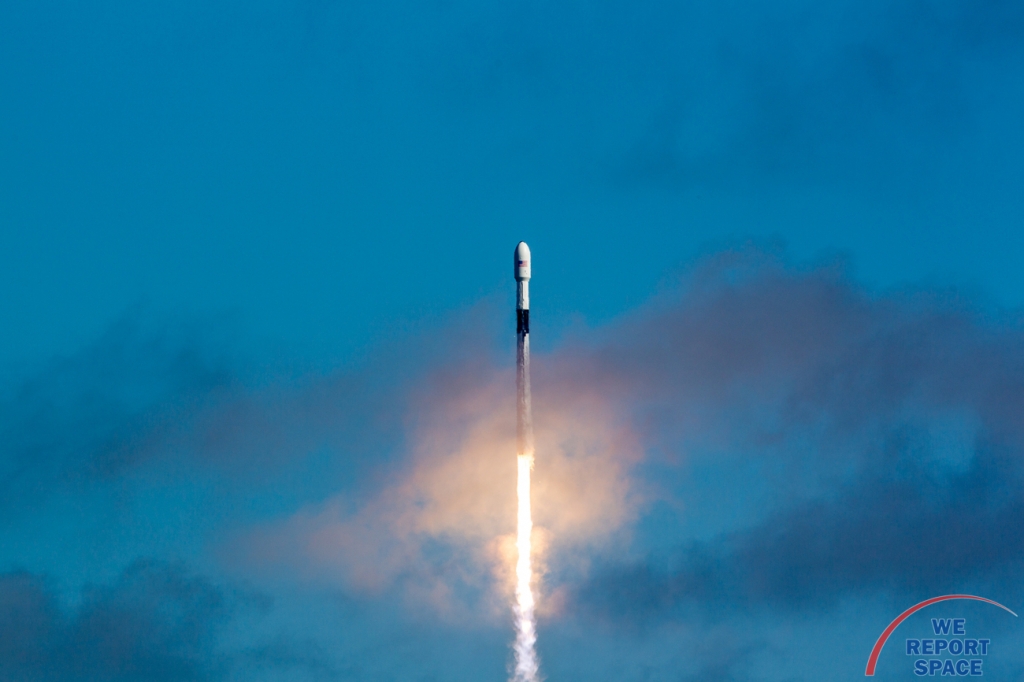 The loss of a booster is an expensive loss for SpaceX, who are early in a run of 27 Starlink launches that do not have a paying customer. After 27 launches, the Starlink constellation would consist of enough satellites to be operational for Canada and northern U.S. and can start to generate some revenue. Based on Musk's rough estimates in a May 2018 call with the media, "60% of our marginal cost is from the first stage, 20% in the second stage, 10% in the fairings and 10% in everything else associated with a launch". Industry estimates indicate that 60 satellites plus launch cost is about $30 Million if the first stage is recovered. Using Musk's estimates, the cost would increase to $52 million for each launch where the booster is lost.
Musk has a goal of re-flying a Block 5 booster 48 hours after landing. The 63 days between the last flight of booster 1056 on December 16, 2019 and yesterday's launch was a record for SpaceX. The all-time record for re-use of a spacecraft were the first two flights of Space Shuttle Atlantis: STS-51J landed at Edwards Air Force Base on October 7, 1985 and Atlantis launched November 26, 1985 for STS-61B, a period of 50 days between landing and launch.
Photos
---
Falcon 9 / SpaceX Starlink-4 (Bill and Mary Ellen Jelen)
---
Falcon 9 / SpaceX Starlink-4 (Scott Schilke)
---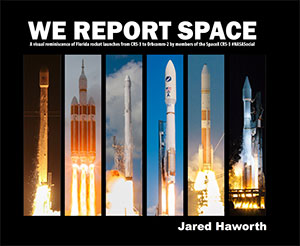 The Book
Stunning, full color photo book covering every east coast launch spanning 2014-2015, including the first-ever powered landing of a SpaceX Falcon 9 rocket.
More Info