Northrop Grumman launches Cygnus NG-13 mission to the ISS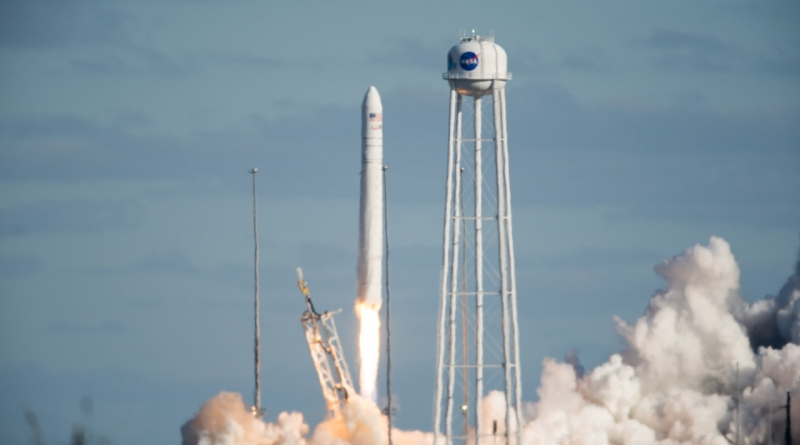 ---
WALLOPS ISLAND, VA -- Atop a column of flame rising from Launchpad 0A, Northrop Grumman launched their twlefth Antares rocket on the afternoon of February 15, 2020, sending the Cygnus cargo freighter on a three-day journey to rendezvous with the International Space Station. This mission, titled Cygnus NG-13 (alternately, CRS NG-13) marks the thirteenth operational flight of a Cygnus spacecraft to the ISS, delivering over 3,5000 kilograms of experiments and consumables to the astronauts living and working in space.
This particular Cygnus spacecraft bears the name "S.S. Robert H. Lawrence," named by Northrop Grumman in honor of the world's first African-American astronaut: Major Robert Henry Lawrence, Jr. Lawrence was selected for the astronaut corps by the U.S. Air Force in 1967, and was training as a member of the crew for the Manned Orbiting Laboratory, a joint project between the USAF and National Reconnaissance Office. Lawrence never had the opportunity to fly in space, as a training accident claimed his life just six months after being chosen.

Northrop Grumman vice president and general manager Frank DeMauro honored Lawrence during the pre-launch press conference, stating, "he paved the way for future aerospace pioneers of all races, and enabled increased diversity and inclusion across the industry. While Major Lawrence never flew into space, we are proud that Cygnus will carry his name on this mission."

NG-13 is Northrop Grumman's second flight under the "Cargo Resupply Services-2" contract with NASA. Antares Vice President Kurt Eberly outlined some of the changes in the new contract, including an increase in payload mass to orbit (800kg greater than CRS-1) and the 24-hour late load capability, which includes the ability for NASA to make a determination during late load as to the final mass of cargo being transported, "also, we offer cargo mass flexibility, and that allows NASA to vary the amount of cargo right up until that final cargo load, by up to 750kg." Eberly went on to explain that the updated mass value is uploaded to the flight computer on the day of launch.

Heidi Parris, an assistant program scientist for NASA's International Space Station Program Science Office provided an update on the science payloads being trasported to the ISS, and highlighted the research which can be conducted on the ISS which will have later benefits on both the upcoming Artemis missions as well as here on Earth. One of the primary concerns involved in long-duration space flight is bone loss occuring due to the lack of gravity; the OsteoOmics project seeks to investigate molecular mechanicsms related to both cells that form bone, as well as cells that dissolve it.

After Cygnus completes its primary mission, it will separate from the ISS, and perform the fourth Saffire experiment, part of a series of scientific investigations into fire development and growth in space environments, with an ultimate goal of eliminating exposure of humans or occupied spacecraft to fire danger.
Cygnus is expected to arrive at the ISS on Tuesday morning, February 18th, 2020.

NG-13 quick facts:
* 12th flight of an Antares rocket
* 2nd flight of Antares 230+, the latest evolution of the Antares design, featuring two RD-181 main engines a Castor 30XL second stage.
* 13th Cygnus cargo spacecraft to be launched
* 11th Cygnus to fly aboard an Antares launch vehicle
* 8th flight of the Enhanced-size Cygnus
Photos
---
NG-13 Pre-launch (Andrew Albosta)
---
NG-13 Pre-launch Activities (Jared Haworth)
---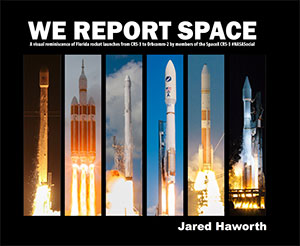 The Book
Stunning, full color photo book covering every east coast launch spanning 2014-2015, including the first-ever powered landing of a SpaceX Falcon 9 rocket.
More Info