Starliner "Calypso" Touches Down at White Sands Space Harbor
---
WHITE SANDS, NM: After 33 orbits of the Earth, the Boeing Starliner capsule "Calypso" executed a flawless landing at White Sands Space Harbor in New Mexico. The vehicle spent just over 2 days and 2 hours on orbit. While a faulty line of computer code trampled the chance for the Starliner to dock with the ISS, the mission demonstrated a flawless launch and landing.
NASA Administrator Jim Bridenstine: "As I said on Friday, we had some challenges. A lot of things went right. I can tell you this morning that a whole lot of more things went right. Some of the hardest parts of the mission proved to be very capable. The landing was an absolute bulls-eye. That's good for NASA, good for Boeing, and good for America. "
Jim Chilton, senior vice president of Boeing's Space and Launch Division: "We are really pleased with how this joint Boeing/NASA team came together. A brand new Atlas V flying a different trajectory. We were able to control the spacecraft's attitude. Return is something that you can't test in advance. Today, it could not have gone any better. The crews are on site. We had a goal to open the hatch within an hour and we did in in an hour and two minutes. Rosie the Rocketeer lived in air conditioned splendor for the past two days. The vessel looks great - there is hardly any charring, which bodes well for reusability."
Steve Stich, deputy manager of NASA's Commercial Crew Program: "When you execute a flight differently than planned, you find the teams working side by side to solve problems. If you look at the flight test objectives, the number one objective was de-orbit burn and landing and we proved that today. There are sequence of 80 different pyros that have to execute and all of that went well. We've had a tremendous year for commercial crew. We flew two different flight tests. We are setting ourselves up for crewed flights for next year."
Will NASA go for a crewed mission without another test flight? Stich replied: "We have to take time to go through to sort through the data, get together with the right teams to decide."
Bridenstine: "Overall, this is a good test. We have 85% of the data that we wanted."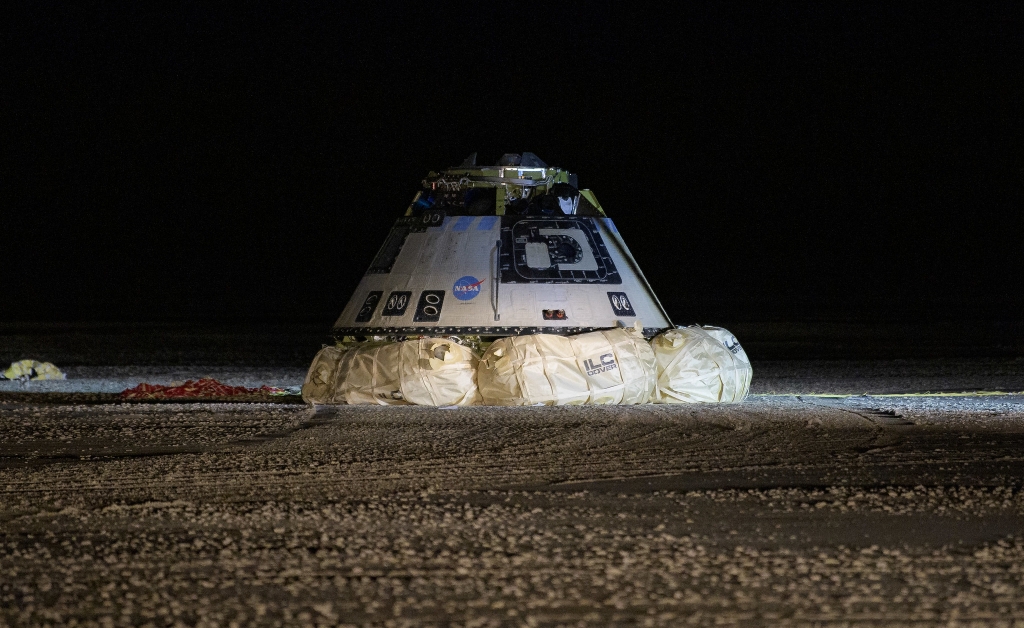 Boeing was able to get 27 of 28 thrusters back online over night. Chilton described a series of valve openings & closings to move propellant to the manifold and thrusters that had used all of their propellant.
After landing, Boeing invited astronaut Suni Williams, commander of the next flight of this capsule to name the capsule. Williams, an avid diver, chose the name of Calypso, in honor of Jacques Cousteau's ocean exploring ship.

---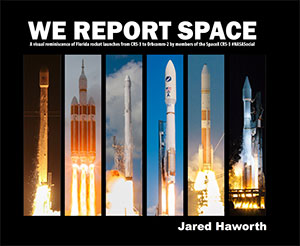 The Book
Stunning, full color photo book covering every east coast launch spanning 2014-2015, including the first-ever powered landing of a SpaceX Falcon 9 rocket.
More Info