NASA Drops 450,000 Gallons of Water on SLS Mobile Launcher
---
KENNEDY SPACE CENTER -- On the morning of October 12, 2019, members of the news media were invited to witness the 7th and final test of the Space Launch System's Water Suppression System at Launch Complex 39-B.
After a series of postponements, the water suppressions test started with a T-Zero that occurred at 12:01 EDT.
This test is one of the checkouts between the launch pad and the mobile launcher. The water suppression system is used to blanket the pad in 450,000 gallons of water, to dampen the sounds and vibrations that are given off at the time of launch. At ignition and liftoff, the Space Launch System rocket produces nearly 9 million pounds of thrust as it departs the launch pad. The water suppression system helps to minimize any possible damage as the rocket ascends into space.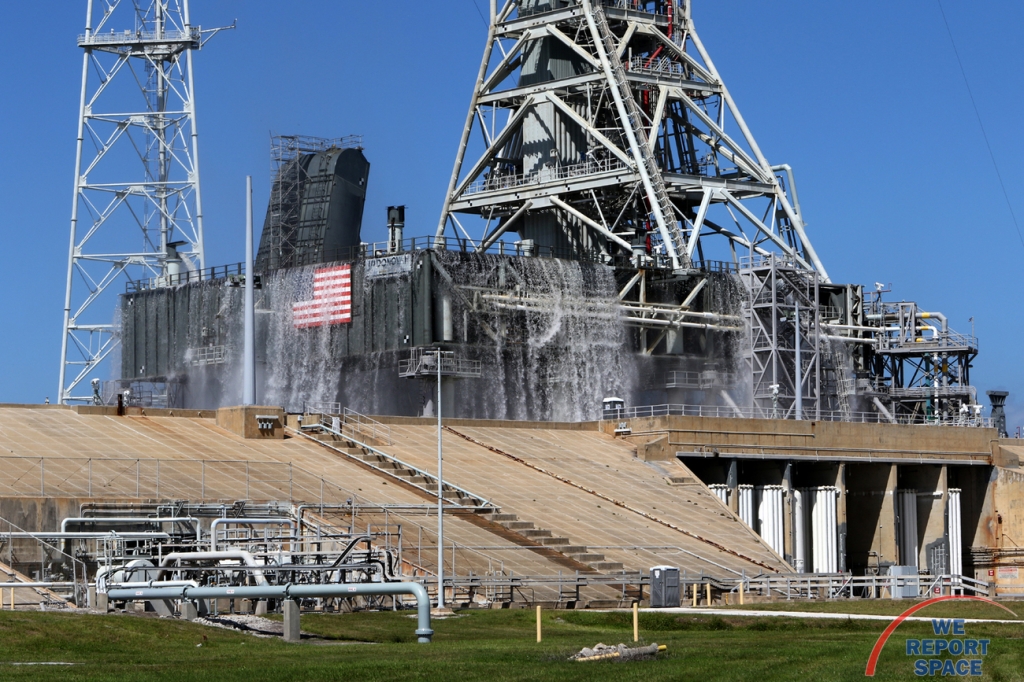 The Sound Suppression Water System was added to Launch Complex 39 during the development of the Space Shuttle program. The system was designed with two goals in mind: to protect the space shuttle orbiter and payload from the acoustic and thermal energy of the engines, and to absorb some of the energy from the the shuttle's twin solid rocket boosters which would otherwise reflect back from the surface of the launch pad and could potentially damage the shuttle's tail and control surfaces.
SpaceX, who are leasing LC-39A from NASA continue to use that pad's Sound Suppression Water System for Falcon 9 and Falcon Heavy launches, and United Launch Alliance also employs a water suppression system for Atlas V launches from SLC-41 at Cape Canaveral Air Force Station.
Photos
---
Sound Suppression System Final Test (Michael Howard)
---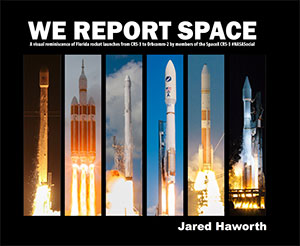 The Book
Stunning, full color photo book covering every east coast launch spanning 2014-2015, including the first-ever powered landing of a SpaceX Falcon 9 rocket.
More Info