CCAFS Ends 18-Year Drought; Hosts Back-to-Back Launches
---
CAPE CANAVERAL: Having two rockets launch two days apart used to be a relatively common experience at Cape Canaveral. It happened 433 times from 1950 to 2001. But it had not happened since DSP-21 launched on a Titan IVB from CCAFS Launch Pad 40 on 6 August 2001 followed by the GENESIS launch on a Delta II from CCAFS Pad 17A on August 8, 2001.
The 45th Space Wing set a modern-day milestone by supporting two launches just 34 hours apart on August 6 and 8, 2019.
The current achievement began on August 6, 2019 when a SpaceX Falcon 9 launched AMOS-17 from Launch Pad 40 at 7:23 PM local time. Amos-17 will provide broadcast services across sub-Saharan Africa, Europe, the Middle East and parts of Asia for Spacecom. This was the third and final time this Falcon 9 first stage flew. Because the satellite required all of the fuel to achieve orbit, there was no recovery attempt of the first stage. However, SpaceX did recover both fairing halves, which represent $6 million of space hardware according to SpaceX CEO Elon Musk.
While Amos-17 launched, the Atlas-V that would carry AEHF-5 had already rolled out to the launch pad at the adjacent Space Launch Complex-41.
The U.S. Air Force successfully launched the fifth Advanced Extremely High Frequency (AEHF-5) communications satellite at 6:13 a.m. EDT, Aug. 8, 2019, from Space Launch Complex-41 at Cape Canaveral Air Force Station, Fla. The satellite was carried to orbit aboard a United Launch Alliance (ULA) Atlas V 551 launch vehicle. With the launch just before sunrise, the rocket provided viewers across Florida a spectacular view as the plume was illuminated from the sun beyond the horizon.
Brigadier General Doug Schiess, Commander of the 45th Space Wing and Director of the Eastern Range commented: "It's been an incredible week for the 45th Space Wing. Our team demonstrated the capability to rapidly turn around the Eastern Range to support SpaceX to launch AMOS-17, and then in about 34 hours, support ULA and the Space and Missile Systems Center with launching AEHF-5. We, working with our mission partners, have caught an excited glimpse of our future on our Drive to 48." The General is referring to the goal to be able to support 48 launches a year from Cape Canaveral.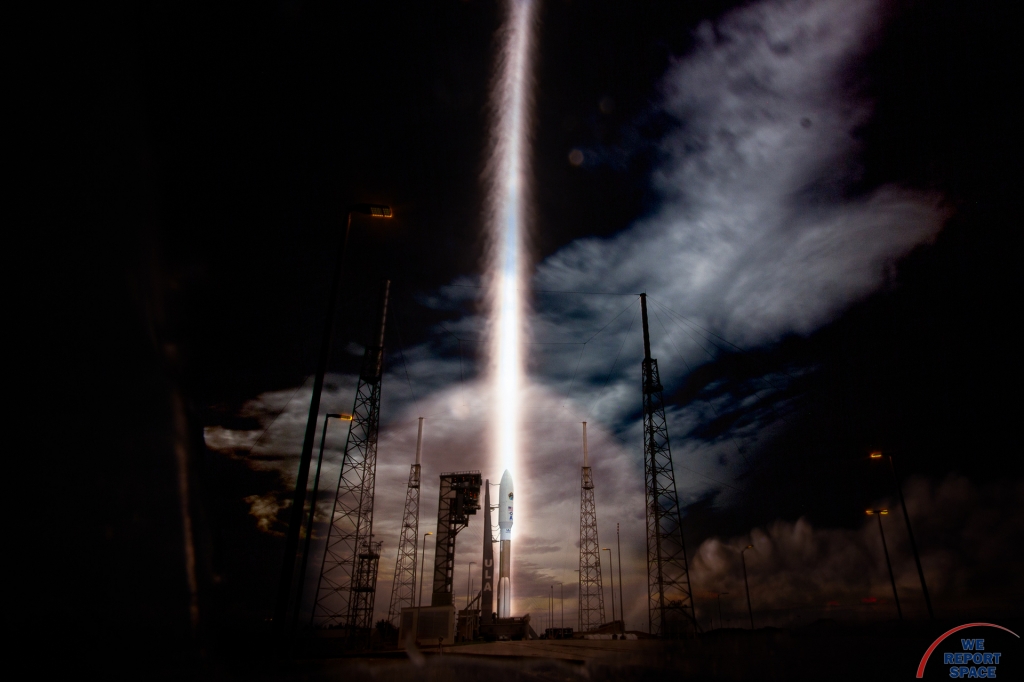 The first time that Cape Canaveral saw two launches in two days was October 25 & 26, 1950 when a Lark launched each day from Launch Pad 3.
Eight months later, two Larks were launched from Launch Pad 3 on the same day, June 7, 1951.
February 5, 1953 saw a Matador launch, followed the next day by a Snark.
Other Milestones
The first time three rockets were launched in succession was on March 3 & 4 1953. A Lark launched on March 3 followed by a Matador on March 4 and an RV-A-10 also on March 4.
August 1958 saw a string of 10 launches separated by two days or less. The stretch started with a Juno I from Launch Pad 5 on August 24. The next day, a Snark from Launch Pad 2. Two days later, two rockets launched on August 27: a Jason from Launch Pad 10 and a Jupiter from Launch Pad 26A. August 28 saw two more launches: an Atlas B from Launch Pad 11 and a Bull Goose from Launch Pad 22. Three Jasons and a Snark launched on August 29 & 30. That is a 7-day stretch with 10 launches.
1960 was another busy year. 11 launches from 19-Sep to 29-Sep 1960 - Atlas D, Blue Scout Junior, Mace, Polaris A1, Atlas-Able, Snark, Titan I, Pershing I, Matador, Matador, and Titan I. The record seems to be 13 launches from 7-Jun to 16-Jun 1960 - Polaris A1, Matador, Matador, Matador, Pershing I, Matador, Matador, Matador, Atlas D, Matador, Matador, Matador, and a Snark.
In all, there were 365 times in the 1950's and 1960's where two or more rockets launched within 2 days of each other. At that time, the wing had two sets of personnel to support that many of launches. That pace slowed to 60 times in the 1970's and 1980's and then to only 8 times in 1990-2001. Since 2001, the pace of launches has averaged one launch every 30 days. With an eventual goal of 48 launches per year, almost one per week, the 45th Space Wing needs to build up the manpower to support that many launches.
Before the launches on August 6 & 8 2019, a Delta IV and a Falcon 9 launched three days apart in 2012. That was the GPS-IIF-03 from LC-37 on October 4, 2012 and then a Falcon 9 with CRS-1 on October 7, 2012.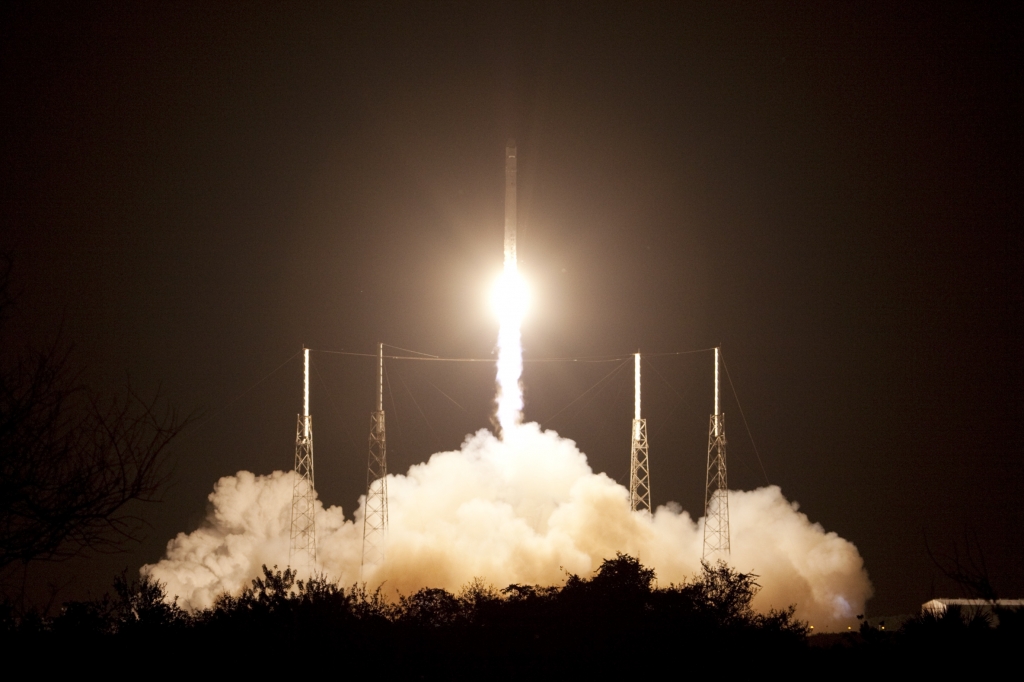 Note: Thanks to historians Colonel John Hilliard and Spaceline's Cliff Lethbridge. Their meticulous logs of every CCAFS launch proved invaluable in gathering examples of previous back-to-back launches.
Photos
---
Atlas V / AEHF-5 (Michael Seeley)
---
Atlas V / AEHF-5 (Mary Ellen Jelen)
---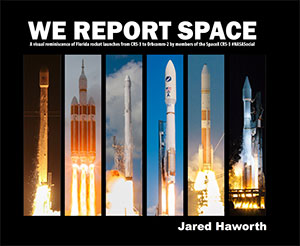 The Book
Stunning, full color photo book covering every east coast launch spanning 2014-2015, including the first-ever powered landing of a SpaceX Falcon 9 rocket.
More Info