CRS-18 Launch Might Lead to Better Goodyear Tires on Earth
---
CAPE CANAVERAL: Despite a weather forecast predicting an 80% probability of Florida weather violating launch constraints, the twice-flown Falcon 9 rocket launched at 18:01:56 local time on July 25, 2019. Atop the Falcon 9 is a Dragon Cargo capsule that is flying to the ISS for the third time. This is the first time that a Dragon has been re-used three times and it will be the last mission for the capsule as they are only certified to fly three times. When the second Commercial Resupply Contract begins in late 2020, SpaceX will begin flying a Cargo 2 version of the capsule which is certified to fly five times.
A key item in Dragon's unpressurized trunk is International Docking Adapter-3 (IDA-3). Flight controllers at mission control in Houston will use the robotic arm to extract IDA-3 from Dragon and position it over Pressurized Mating Adapter-3. Two astronauts will conduct a spacewalk in mid-August to install the docking port, connect power and data cables.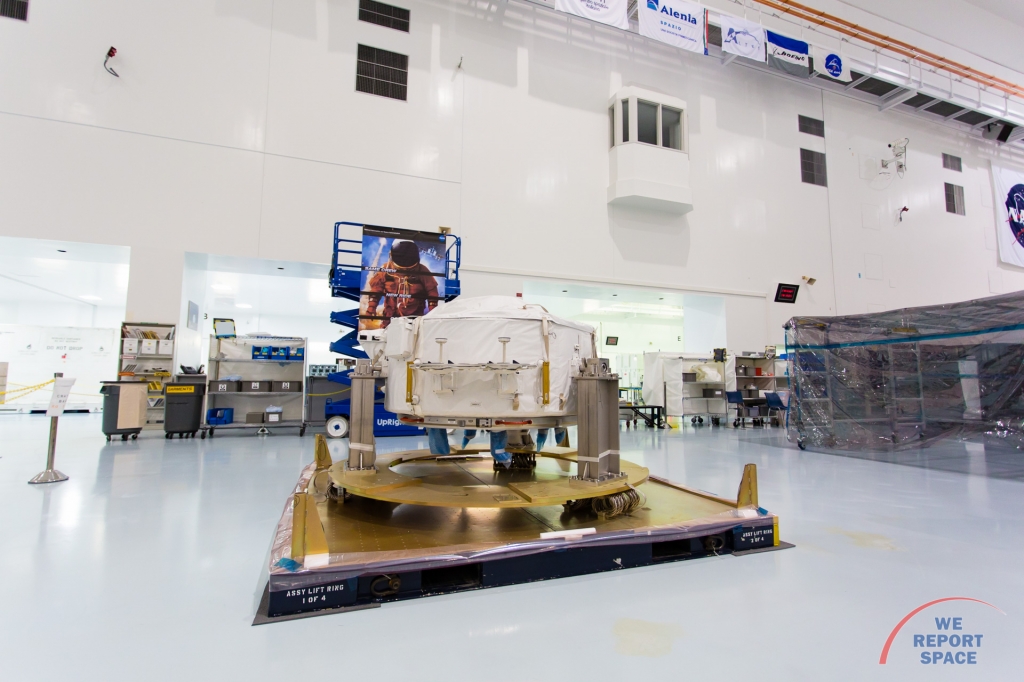 Nickelodeon Slime in Space
CRS-18 has more science payloads than have ever been sent on a single mission. One of the fascinating stories to interest students in STEM is a study of Non-Newtonian Fluidics in a Microgravity Environment sponsored by Nickelodeon. Every student is familiar with Nickelodeon's green slime. Some of that slime is making its way to the I.S.S.
Improved Fuel Economy with Better Tires
Of more practical use for almost every American adult, the Goodyear Tire and Rubber Company, based in Akron, Ohio, is experimenting with a way to improve fuel economy in commercial tires.
Eric Mizner, Director of Global Materials Science for Goodyear: "Tires are extremely complicated. There are over 60 raw materials and 30 compounds that go into commercial tires."
George Papakonstantopoulus, principal scientist at Goodyear: "Scilica has been introduced in the tire business over 20 years ago to improve wet traction, tire life, and fuel efficiency. But there are limitations. Silica and rubber do not bond easily. We are sending an experiment to the Space Station to generate new microstructures that we are not able to create on Earth. These are exotic microstructures that we can not generate right now in a Goodyear lab. We hope to get some unique properties that can transfer to the product. The best scenario is that this unique morphology will deliver extraordinary properties for tires. This is the first of many new experiments to come that will keep augmenting our knowledge of new scilica technologies. Hopefully, we can use this knowledge in the future to deliver new products for our customers. We are priveleged to work with the ISS and National Lab to send this research to the space station."
The Dragon capsule is scheduled to arrive at the I.S.S. on Saturday July 27, 2019. Live coverage will be broadcast on NASA TV starting at 8:30 AM Eastern.
Photos
---
Falcon 9 / CRS-18 (Michael Seeley)
---
Falcon 9 / SpaceX CRS-18 (Bill Jelen)
---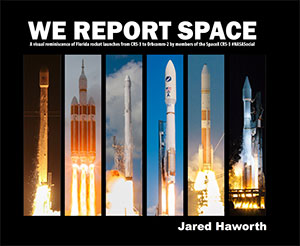 The Book
Stunning, full color photo book covering every east coast launch spanning 2014-2015, including the first-ever powered landing of a SpaceX Falcon 9 rocket.
More Info