SpaceX CRS-17: What's On Board?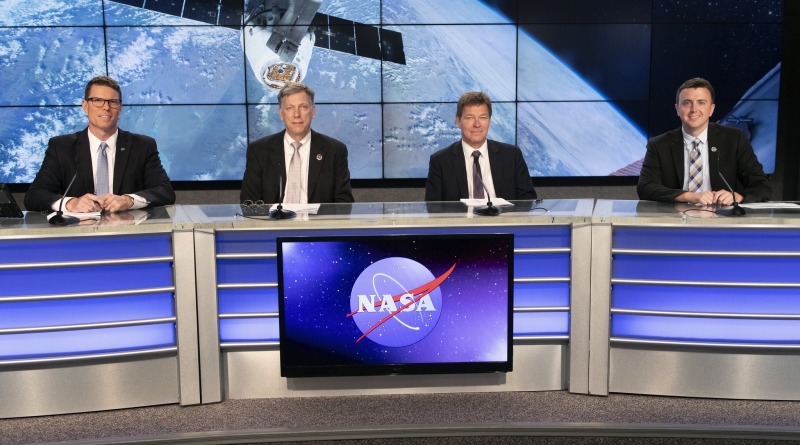 ---
KENNEDY SPACE CENTER: At noon Thursday the launch of CRS-17 is still planned for 3:11 am EDT on Friday, 3 May atop a Falcon 9 rocket. The cargo mass is over 1,500 Kg and contains crew supplies (338 Kg), investigation supplies (726 Kg) and equipment for the ISS (453 Kg). The investigations are carried in the "exterior trunk" and the pressurized cargo container.
Exterior
OCO-3 will be installed
on the Japanese Experiment Module-Exposed Facility. This will be used to determine the Atmospheric Carbon Dioxide concentrations and the dynamics of CO2 as it relates to growing urban populations and fossil fuel combustion. This is a follow-up to OCO-2 and will have more capabilities.
Houston 6 or
STP-H6
will also be carried in the CRS trunk and contains 6 separate investigations.
An investigation using beams of modulated X-Rays for communication with deep space probes, or vehicles surrounded by a plasma layer which blocks traditional radio communication.
iMESA - an investigation created by the USAF academy regarding electrostatic analysis for atmospheric studies.
Super computer image and video processing with dual earth cameras. University of Pittsburgh
A Plasma Impedance Probe from NRL
ACES-RED-1 a student designed investigation supporting future US Army Cube-Sat experiments. The investigation will be monitored with a GoPro and is connected through a Raspberry-Pi small scale computer.
Additional investigations are included but no data is available at the present time.
Interior

TISSUE CHIPS:
There are 4 different tissue chip investigations to be tested on this flight. All of them will use human tissue samples which will help speed up the experimentation as related to humans. Each chip is approximately the size of a "thumb-drive" and will emulate human organs.
How is Kidney Health affected by micro-gravity. It has been learned that kidney function deteriorates during space flight. submitted by the University of Washington.

Lung Host defense will investigate why Astronauts are more prone to infection. University of Philadelphia

Blood-Brain barrier and how it works in micro-gravity. Part of this investigation will look at neuro-generation and degeneration.

Cartilage-Bone Synovium: the membrane in the joints that produces the natural joint lubrication. This investigation will look at post-traumatic osteoporosis arthritis and the ability of drugs to work in space. At the same time the drugs are being tested on joints in space, the same drugs will be tested on earth.
The
HERMES
experiment
will contain cylinders of various material and will look at how particles on the surface of objects in space interact. The name for the materials on the surface of these space objects is Regolith.
The BIOREACTOR experiment will contain a specific type of algae and the investigation will determine if the algae could be used as a hybrid source of oxygen and nutrients, including anti-oxidants.
A student experiment will look at the damage to genes of a specific yeast caused by the space environment and the ability of that yeast to repair their own genes.
CRS-17 launch is currently scheduled for 3:11am EDT on Friday, 3 May, 2019, with a backup launch window 24 hours later. Weather at Cape Canaveral Air Force Station is currently projected to be 40% favorable for the primary launch window, and 70% favorable for the backup window on 4 May 2019. Live
NASA TV coverage
of the mission begins at 2:45am EDT on Friday, 3 May.
---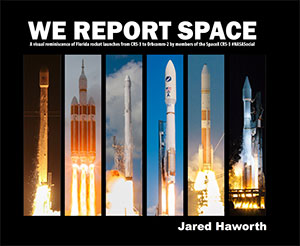 The Book
Stunning, full color photo book covering every east coast launch spanning 2014-2015, including the first-ever powered landing of a SpaceX Falcon 9 rocket.
More Info