SpaceX speeds Crew Dragon on its maiden voyage to the ISS
---
Space Exploration Technologies Corporation hit a major milestone in their Commercial Crew partnership with NASA in the early morning hours of March 2, 2019. Thundering off the launchpad at LC-39A, Kennedy Space Center, a brand new Falcon 9 rocket lifted a brand new Dragon capsule designed to carry human beings to the International Space Station. Alternately called "Dragon 2" and "Crew Dragon" by SpaceX CEO and Lead Designer Elon Musk, this maiden (uncrewed) flight is a critical step in both SpaceX and NASA certifying the spacecraft for future human flights.
The phrase "commercial crew" envelopes a number of contracts and contractual phases between NASA and its commercially-owned partners; the most recent phase, Commercial Crew Transportation Capability (CCtCap) began in 2014 with the selection of Boeing's CST-100 / Starliner capsule, and SpaceX's Dragon spacecraft as the two projects moving forward in actively-funded development. SpaceX's representatives at Kennedy Space Center this week, both before and after launch, reiterated their commitment to transporting astronauts to space aboard their vessels. At separate times, both Hans Koenigsmann (Vice President, Build and Flight Reliability), and Elon Musk pointed out that even the original Dragon spacecraft, used to transport cargo, was equipped with a window, a convenience intended for their eventual human crew.
NASA Administrator Jim Bridenstine and Kennedy Space Center Director Bob Cabana were both on hand for this weekend's launch, and both reiterated NASA's commitment to its commercial partners. Bridenstine discussed at some length the "three theaters" of NASA's operations going forward: Low Earth Orbit, Cis-Lunar Space, and the eventual Journey to Mars, making a strong argument that NASA wants to hand over the responsibility of transport to low earth orbit to those commercial operators, freeing NASA up to refocus on the exploration of space.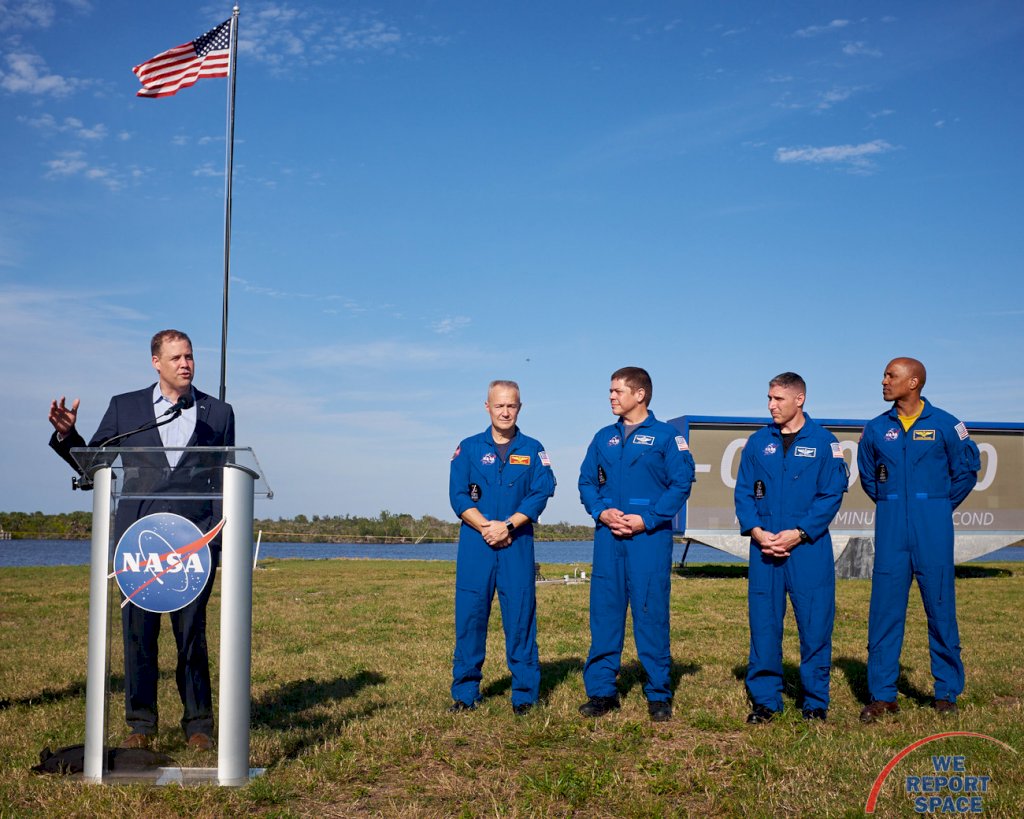 Astronauts Doug Hurley and Bob Behnken monitored this launch from inside Firing Room 4 at Kennedy Space Center's Launch Control Center, and revealed that a number of recent SpaceX missions have utilized the former Shuttle firing room as a secondary control room. Firing Room 4 will include consoles to monitor systems needed for human spaceflight, such as spacecraft environmental, thermal and life support systems. Hurley and Behnken will be the first two astronauts to fly aboard Crew Dragon as part of Demo-2, tentatively scheduled for later this year.
Following the completion of the Demo-2 flight, Astronauts Mike Hopkins and Victor Glover will be joined by two international partner astronauts as the first "mission" crew to fly aboard Crew Dragon to the station, beginning regular flights of four astronauts to live and work aboard the ISS. Mission planners from the Center for the Advancement of Science in Space (CASIS), responsible for operating the ISS National Laboratory, are particularly excited about the potential increase in science experiment throughput that this extra crew member will provide, roughly estimating that they will be able to conduct double the number of experiments, with just one additional regular crew member.
The Demo-1 Crew Dragon is scheduled to dock with the International Space Station roughly 24 hours following liftoff. A number of operations will be tested prior to and during the docking, including Dragon's ability to "advance and retreat" from the station when commanded to do so by the astronauts onboard the ISS. Contrary to the first-generation Dragon, which SpaceX uses to fly cargo to the ISS, the Crew Dragon can autonomously dock with station, and will not require the use of the Canadarm2 to grapple and berth it. Crew Dragon will be the first vehicle in over seven years to use "Node 2 Forward" docking port, which formerly hosted the Space Shuttle orbiters during their visits to the station. In August of 2016, the existing shuttle-era Pressurized Mating Adapter (PMA-2) was upgraded with the new International Docking Adapter (IDA), delivered aboard the CRS-9 flight.
Speaking to members of the press following this mornings launch, an "emotionally exhausted" Elon Musk gave thanks to the dedicated team at SpaceX who have worked for over seventeen years to achieve the company's goal of helping humanity become a spacefaring civilization. He also expressed great appreciation for all the work that NASA has done in support of this mission.
---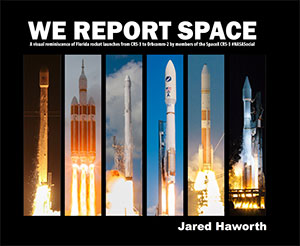 The Book
Stunning, full color photo book covering every east coast launch spanning 2014-2015, including the first-ever powered landing of a SpaceX Falcon 9 rocket.
More Info