SpaceX Launches Zuma From SLC-40 Just 23 Days After CRS-13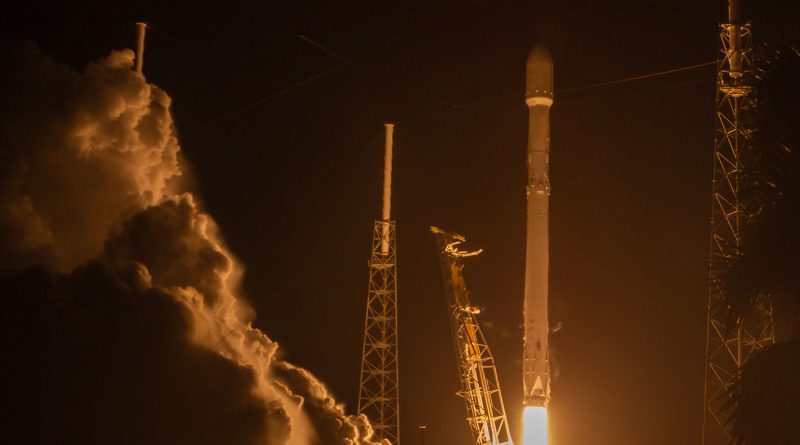 ---
CAPE CANAVERAL FLORIDA: At the top of a two-hour launch window, SpaceX launched their first rocket of 2018. The rocket launched from the recently rebuilt Space Launch Complex 40. The mission, code named Zuma is a mystery. The only clue are the words Northrup Grumman on the payload fairing.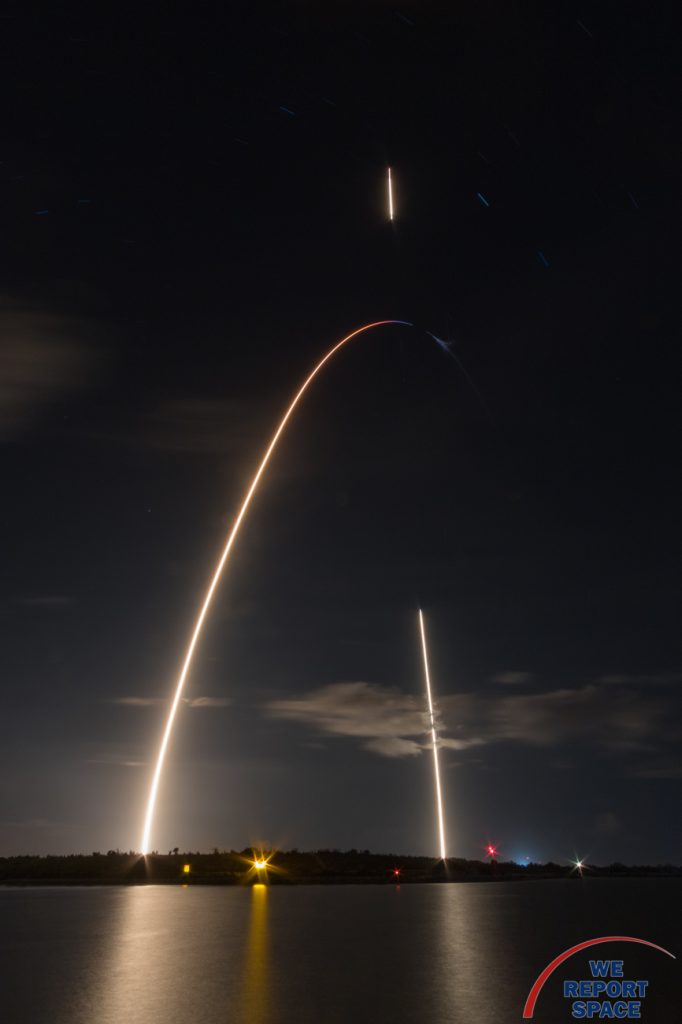 Spacecraft Separation
Observers across the Space Coast had a moment to panic as the first and second stages separated at T+2:24. The second stage engines started at T+2:25 and the first stage boostback burn started at T+2:33. During those eight seconds, the gasses from both spacecraft began pulsing. Observers thought they were witnessing a launch anomaly. In reality, the spacecraft separation was catching some light from the setting sun and putting on an 8-second show similar to the December 22, 2017 launch of Iridium from Vandenberg Air Force Base in California where the setting sun made the exhaust plume visible all the way to Tucson Arizona.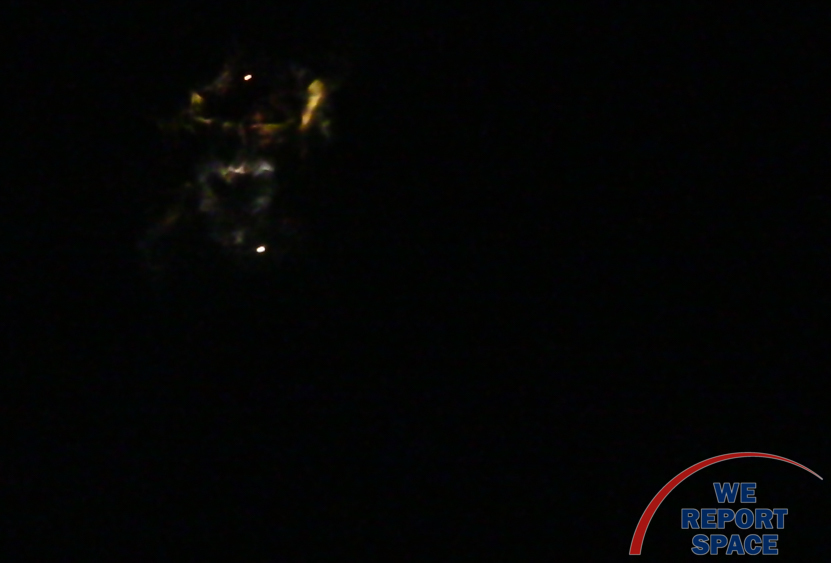 Successful Landing at Landing Zone 1
At T+6:15, the first stage executed a successful entry burn. At T+7:56, the first stage touched down at Landing Zone 1 near the Atlantic coast. This was the 9th successful landing attempt at Landing Zone 1. The first was December 22 2015 for Orbcomm OG-2. Since that first successful landing attempt, SpaceX has successfully landed at LZ-1 for CRS-9 (18 Jul 2016), CRS-10 (19 Feb 2017), NROL-76 (1 May 2017), CRS-11 (3 Jun 2017), CRS-12 (14 Aug 2017), X-37B (7 Sep 2017), CRS-13 (15 Dec 2017) and Zuma (8 Jan 2018).
The Falcon Heavy Demo Flight is scheduled to have the two side cores return to Landing Zone 1 and a newly created Landing Zone 2.
Launch Cadence From the New Pad
CRS-13 had launched on December 15, 2017. Zuma launched on January 7, 2018. That is a launch cadence of 23 days, which seems unusually long compared to several launches in 2017 that happened from KSC Pad 39A in 2017. Their next confirmed launch from Cape Canaveral Air Force Station is SES-16/GovtSat-1 Not Earlier Than January 30, 2018 - another gap of 23 days. This slower launch cadence could be the result of SpaceX having two active launch pads. Their focus for the next few days will be the static test fire of the Falcon Heavy from Pad 39A, rumored to be planned for January 9, 2018.
First Payload Attempted from Two Pads
The Falcon 9 carrying Zuma was vertical at KSC Pad 39A for a first launch attempt of November 16, 2017. On the day, SpaceX released this statement: ""We have decided to stand down and take a closer look at data from recent fairing testing for another customer. Though we have preserved the range opportunity for tomorrow, we will take the time we need to complete the data review and will then confirm a new launch date." CRS-13 was a priority and launched from SLC-40 on December 15, 2017. Zuma was moved from the 39A hangar to the SLC-40 and a second static test fire was performed before the January 7, 2018 launch.
Photos
---
Falcon 9 / Zuma Launch (Bill and Mary Ellen Jelen)
---
Falcon 9 / 2017 Zuma Attempt (Bill and Mary Ellen Jelen)
---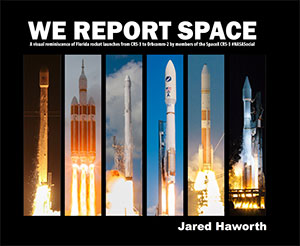 The Book
Stunning, full color photo book covering every east coast launch spanning 2014-2015, including the first-ever powered landing of a SpaceX Falcon 9 rocket.
More Info