Jared: Witnessing SpaceX History at ORBCOMM-2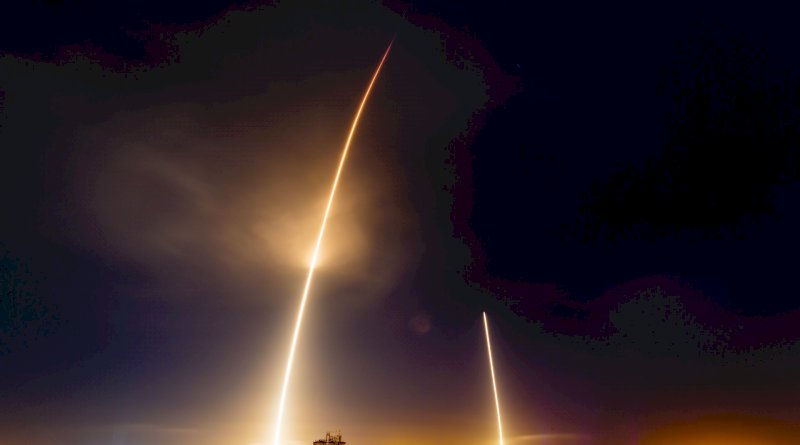 ---
Months of speculation and anticipation over SpaceX's return to flight, their new Full Thrust Falcon 9 launch vehicle, and their plans to land and recover a Falcon 9 first stage all came to a dramatic conclusion this week in Cape Canaveral, Florida.
Following the loss of the Falcon 9 rocket and Dragon capsule in what the FAA termed a 'mishap' in June 2015, SpaceX had grounded their entire rocket fleet while investigating the cause of the accident as well as attempting to ensure that such an accident would not occur again. In contrast to Orbital ATK's ORB-3 explosion in the air just above Wallops Island, where launch facilities were damaged and required reconstruction, SpaceX's efforts only revolved around needing to identify the cause within their own launch vehicle, ultimately determined to be a support unit (a strut, in aerospace terminology) made by a third party under contract to SpaceX, failed under one fifth of its rated design load. This strut's failure led to the release of helium gas, overpressurizing the rocket's second stage and leading to the loss of the rocket approximately 2 minutes into flight.
SpaceX has since brought manufacturing of that strut in-house, and after months of tests and preparations, were ready to attempt launch in December 2015. A return to flight mission would be reason enough to proceed cautiously, but SpaceX had decided to throw a few more challenges into the mix this time around. In addition to the first flight of the Falcon 9 since the June mishap, this version of the rocket makes use of densified oxygen -- normally, the liquid oxygen used by rockets is chilled to -298 degrees fahrenheit; by lowering this temperature to -340 degrees fahrenheit, SpaceX can boost the performance and efficiency of their rocket, though this change brought its own complexity to the Orbcomm launch. Testing the rocket on the ground required three days to achieve a successful static fire (briefly running the rocket engines up to full thrust while secured to the launchpad) as working with the supercooled oxygen (nearing a solid state instead of its typical liquid form) in Florida's humid environment required a number of adjustments to the countdown procedure.
Finally, SpaceX added one extra complication to the return to flight mission -- instead of attempting to recover the first stage at sea, aboard one of their Autonomous Spaceport Drone Ships (ASDS), SpaceX announced that they would fly this booster back to Cape Canaveral and land it at the Launch Complex 13, now rechristened Landing Zone 1.
Bill Jelen has done a great job summarizing the outcome of the mission (spoiler alert, it was a total success!), so I'll close here with a gallery of photos of the preparation for launch, the liftoff, landing and recovery of the Falcon 9 first stage, and a few pictures of the returned rocket resting at LZ-1.
Photos
---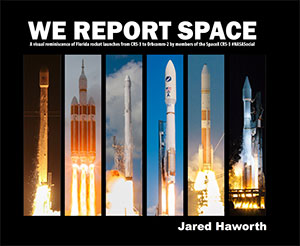 The Book
Stunning, full color photo book covering every east coast launch spanning 2014-2015, including the first-ever powered landing of a SpaceX Falcon 9 rocket.
More Info