Backdropped against a blue sky tinged orange by the setting sun, SpaceX's third flight-proven Falcon 9 rocket launched the EchoStar 105 / SES-11 satellite from Kennedy Space Center's Launch Complex 39A.
Read More
---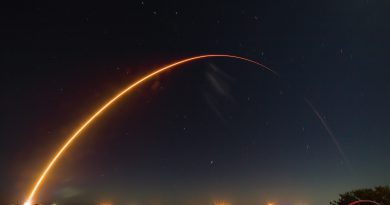 Kennedy Space Center, Florida: A legless SpaceX Falcon 9 lifted off from Kennedy Space Center Pad 39A on March 16 2017 at 2:00:00 AM Eastern Daylight Time to deliver an EchoStar XXIII Communications Satellite to Geosynchronous orbit.
Read More
---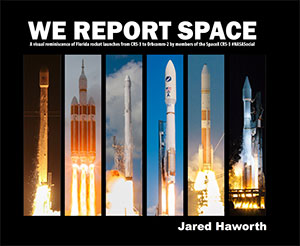 The Book
Stunning, full color photo book covering every east coast launch spanning 2014-2015, including the first-ever powered landing of a SpaceX Falcon 9 rocket.
More Info