EchoStar XXIII: Without the Payload, There Are No Rocket Photos!
---
Kennedy Space Center, Florida: A legless SpaceX Falcon 9 lifted off from Kennedy Space Center Pad 39A on March 16 2017 at 2:00:00 AM Eastern Daylight Time to deliver an EchoStar XXIII Communications Satellite to Geosynchronous orbit.
This launch represented several firsts:
This is the first SpaceX night launch from KSC Pad 39A
The mission required the payload to be boosted too far for SpaceX to attempt a landing on the autonomous drone ship. With no landing attempt, it was the first Falcon launch in over a year to not have landing legs or steering fins.
This is the first launch of a commercial satellite launched from KSC on a non-NASA mission
This is the first Florida SpaceX launch with a serial number visible on the Falcon first stage. The number "30" appeared on several sides of the rocket.
Rapid Retraction of the Transporter-Erector
SpaceX is hoping to launch every two weeks for the rest of the year. This is an ambitious turn-around cycle. Part of the plan to enable a fast turnaround is a new move to get the Transporter-Erector (T-E) out of the way of the rocket exhaust. While this is the second time that SpaceX has performed the maneuver, this is the first time that our cameras were positioned to document the movement of the T-E. In the past, the T-E would retract a few degrees from the rocket before ignition. This maneuver still happens, but immediately after ignition, the T-E continues to move. By the time that the rocket exhaust would be scorching the T-E, it is safely out of the way. SpaceX reports that the T-E was undamaged after the CRS-10 launch on February 19, 2017.
About the Payload
EchoStar XXIII is a highly flexible Ku-band broadcast satellite services satellite with four main reflectors and multiple sub-reflectors supporting multiple mission profiles. Initial commercial deployment of EchoStar XXIII will be at 45 degrees West and will initially provide service to Brazil. EchoStar operates the world's fourth-largest commercial geosynchronous fleet, with 25 satellites. Headquartered in Englewood, Colorado and conducting business around the globe, EchoStar is a pioneer in secure communications technologies through its EchoStar Satellite Servicers, EchoStar Technologies and Hughes Network Systems business segments.
It is worth remembering that the EchoStar company has invested $200 Million and three years to get this satellite built and deployed. We all enjoy the amazing rocket photos, but the fact is that without the payload, there is no need for a rocket and no chance to take these photos.
About the Rocket Photos
We Report Space had three remote cameras set up within the perimeter of Pad 39A.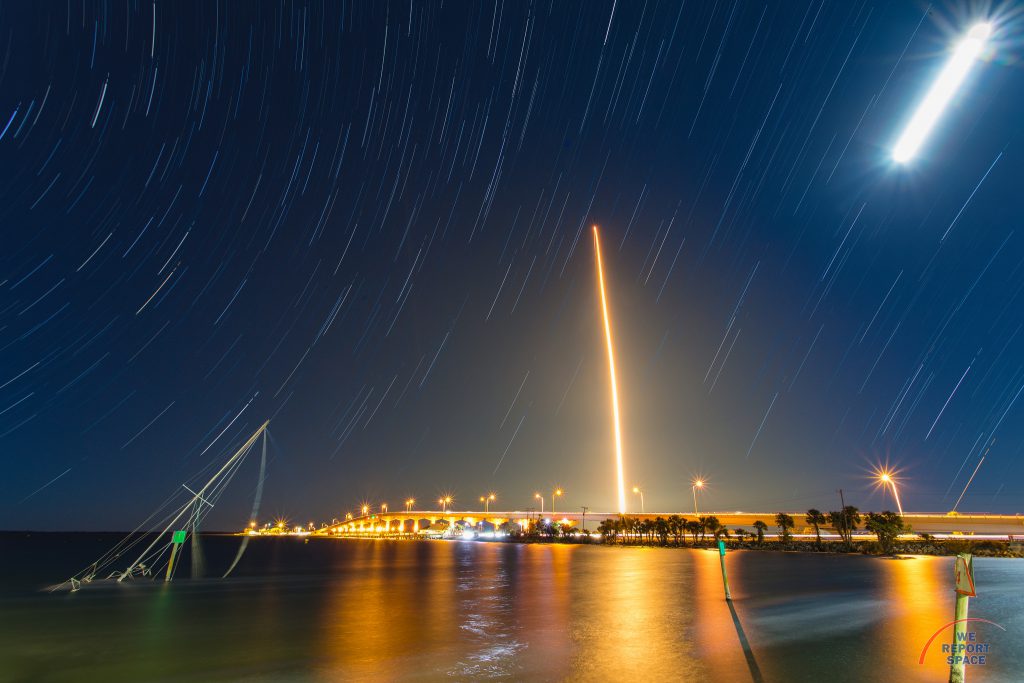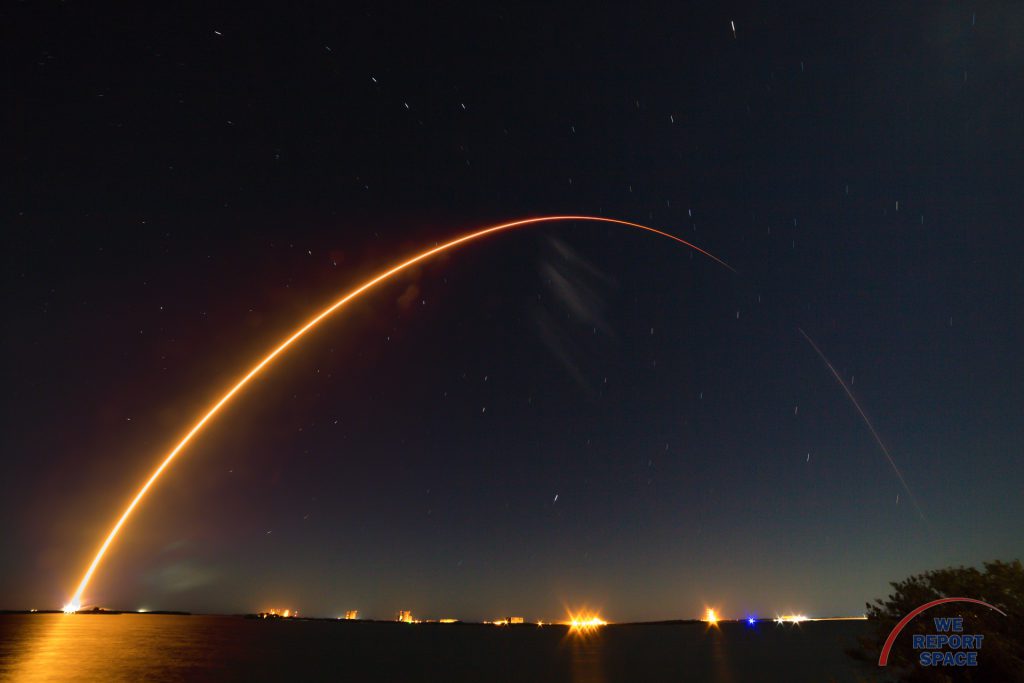 Photos
---
Falcon 9 / EchoStar XXIII (Michael Seeley)
---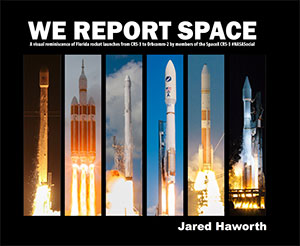 The Book
Stunning, full color photo book covering every east coast launch spanning 2014-2015, including the first-ever powered landing of a SpaceX Falcon 9 rocket.
More Info